Barishal University closed sine die amid student protests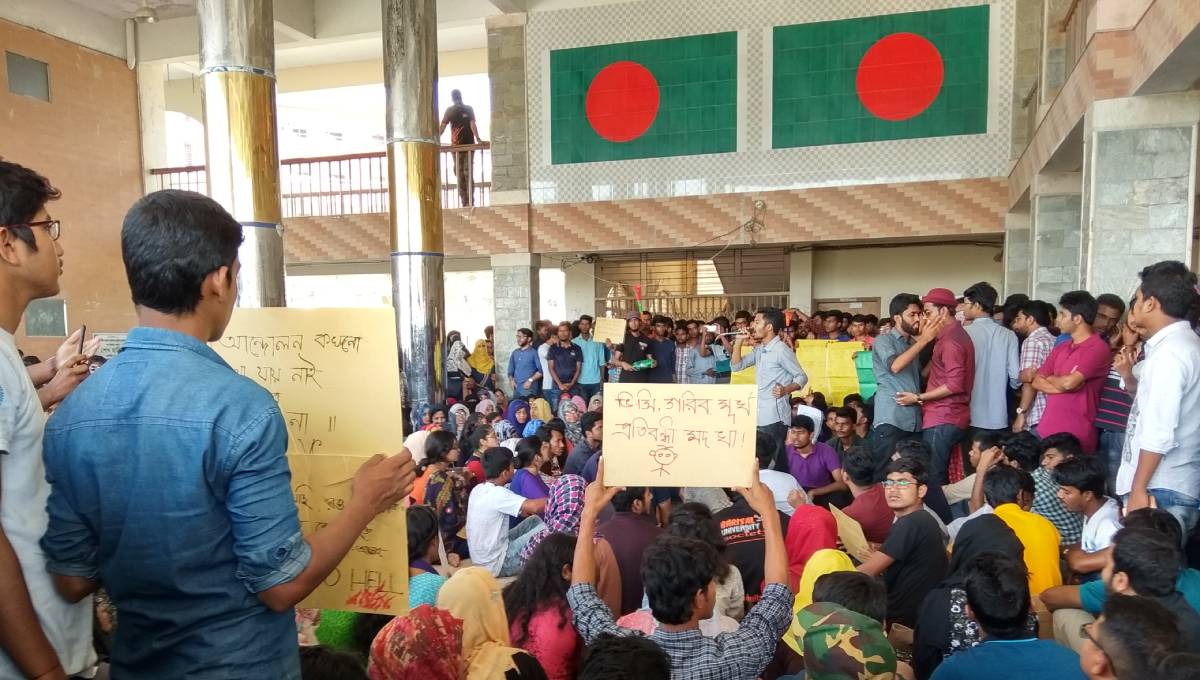 Barishal, Mar 28 : The authorities of Barishal University shut down the university on Thursday for an indefinite time amid student protests demanding withdrawal of the 'offensive comment' made by its vice-chancellor.
A notice signed by its registrar was issued early Thursday asking the students to vacate their halls and dormitories by 5pm.
According to the notice, the university will remain closed for indefinite period from March 28 for the sake of the security of the students, teachers, staffs as well as the law and order situation in and around the campus.
All the academic activities including classes and examinations will remain suspended till further notice, it reads.
Earlier on Wednesday, the students of Barisal University staged demonstration demanding withdrawal of an 'offensive comment' made by its Vice-chancellor Dr Imamul Huq while addressing a programme marking the 49th Independence Day on the campus.
They also boycotted classes and examinations after put the academic building under lock and key in the morning.