UK govt's cooperation sought to bring back Tarique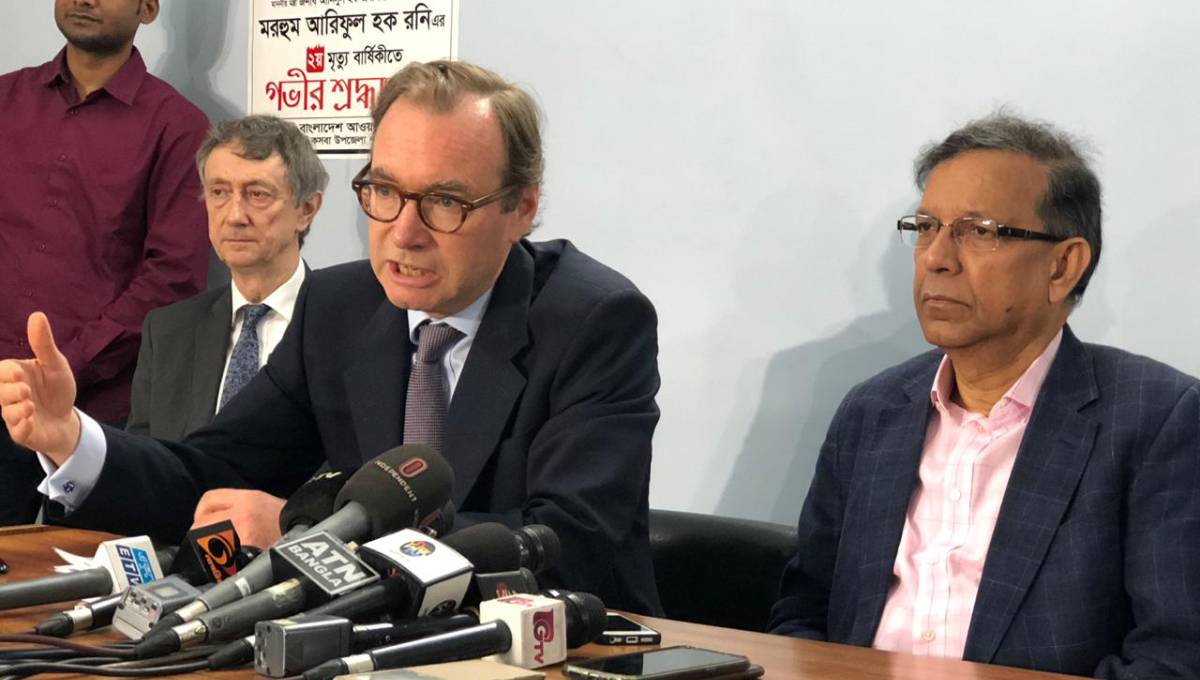 Dhaka, Mar 27 : Law Minister Anisul Huq on Wednesday said the government has sought cooperation from the UK government in bringing back BNP acting chairman Tarique Rahman from the country.
Anisul Huq came up with the information while talking to reporters after a meeting with British High Commissioner to Bangladesh Robert Chatterton Dickson at the minister's Gulshan office.
"The High Commissioner told me that he'll discuss the issue with his government. He also said it's a legal issue and it can take a long time," said the minister.
Anisu l Haq also said, "We hope we'll get a positive solution from the government."
Responding to a question about bringing back Noor Chowdhury, one of the convicts in the Bangabandhu murder case, he said, "There was a hearing on March 25 on Nur Chowdhury in a Canadian court. Earlier, we sought some information about Noor, but the Canadian government did not provide us with the information. Later, we sent a delegation to the Canadian court. There was an advocate in the hearing on behalf of Bangladesh. Noor also attended the hearing. The court will deliver an order in this regard later."
In reply to another question whether there was any discussion about the recognition of 25th March as International Genocide Day, he said the government is working to get the recognition.