Bangladesh takes part in Fashion World Tokyo fair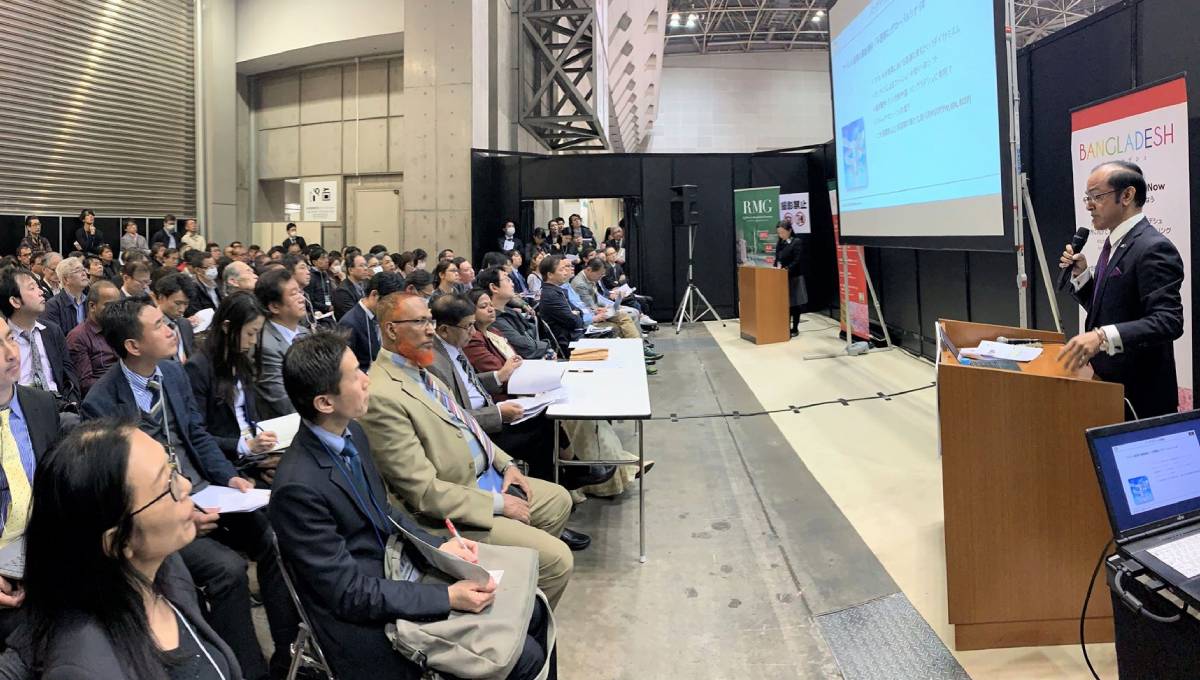 Dhaka, Mar 27 : Bangladesh is participatingin the prestigious 'Fashion World Tokyo-2019' at Tokyo Big Sight.
Thefair started on Wednesday and will continue until March 29, the embassy said in a statement.
Ambassador Rabab Fatima visited the Bangladesh pavilion and interacted with entrepreneurs.Thirteen apparel and leather companies from Bangladesh joined the exhibition.
The Bangladesh embassy, Ministry of Commerce (MoC), and Export Promotion Bureau (EPB) are providing support to the participating businesses.
A seminar on 'Recent Developments of Bangladeshi Apparel Industry' was organised by Bangladesh embassy in collaboration of MoC and EPB at the same venue.
It was supported by Japan External Trade Organization, United Nations Industrial Development Organization (UNIDO), Japan-Bangladesh Committee for Commercial and Economic Co-operation of The Japan and Tokyo Chamber of Commerce and Industry, and Japan Textile Importers Association.
More than 130 buyers and representatives of Japanese companies took part in the seminar.
"Bangladesh is the second-largest garments exporter in the world, and Japan is our number one destination for garments products in Asia," Ambassador Fatima said in her speech. "Knitwear is currently our number one export item to Japan."
She said Bangladesh's apparels grew by 34 percent in 2018 – the highest in Japanese market. The ambassador said the event was the "perfect business matching opportunity" for both Japanese buyers and Bangladeshi companies.
Director of Japanese Ministry of Economy, Trade, and Industry Yasujiro Miyake; Industrial Development Officer of UNIDOIkue Toshinaga; President of Maruhisa Co Ltd Masahiro Hiraishi;and Commercial Counsellor of the Embassy of Bangladesh Mohammad Hasan Arif also spoke at the seminar.