PM opens digital financial service 'Nagad'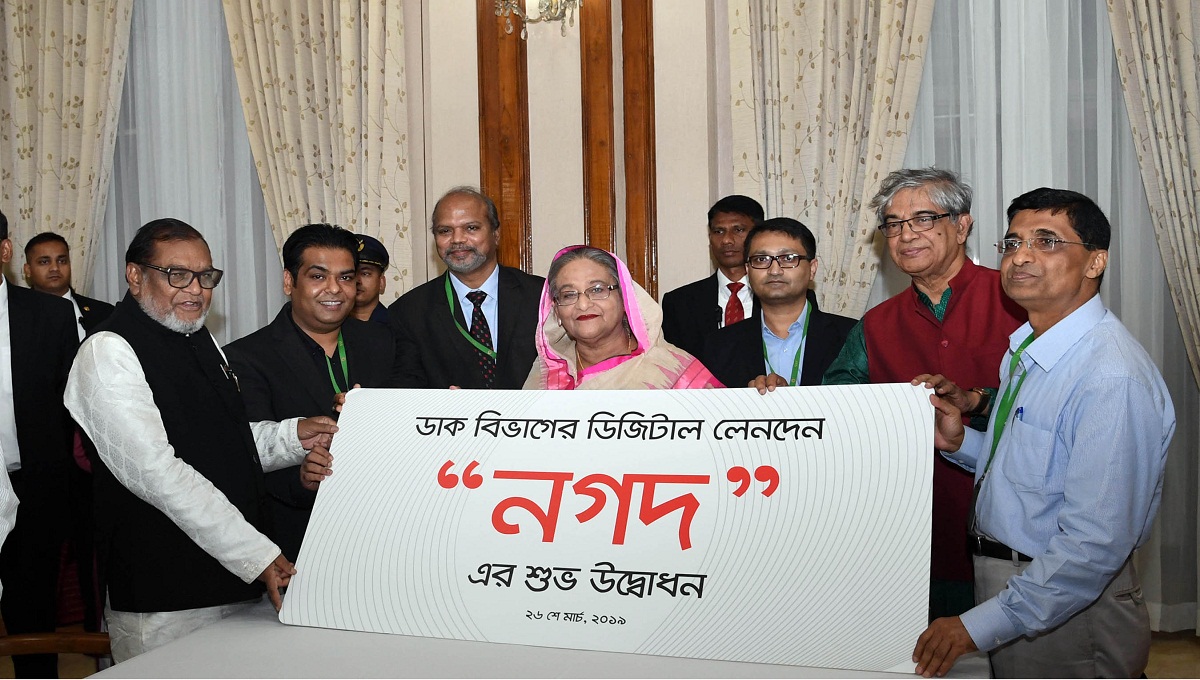 Dhaka, Mar 26 : Prime Minister Sheikh Hasina on Tuesday inaugurated Bangladesh Post Office's digital financial service, 'Nagad', to meet the growing demand of mobile banking among people.
At her official residence Ganobhaban in the afternoon, she also released a commemorative postage stamp of Tk 10, a first-day cover of Tk 10 and a data card of Tk 5, marking the 49th Independence and National Day.
A special canceller was used on the occasion.
The stamp, first-day cover and data card are being sold from the Philatelic Bureau of Dhaka GPO from Tuesday and those will be available at other GPOs and head post offices across the country later.
There is also an arrangement for special canceller in four GPOs to be used for the first-day cover.
The Bangladesh Post Office has introduced 'Nagad' to reach the digital financial services to common people, particularly those deprived of the banking services.
The 'Nagad' service is the new version of the previously introduced 'Postal Cash Card' and 'Electronic Money Transfer System (EMTS)' of Bangladesh Post Office.
The new service is an extended digital financial service and it will be able to provide faster services through various digital channels and digital systems like digital apps, mobile phones, ATM, POS Terminals, NFC-enabled devices, electronically enabled cards, biometric devices and tablets.
Liberation War Affairs Minister AKM Mozammel Huq, Posts and Telecommunications Minister Mustafa Jabbar, Acting Posts and Telecommunications Secretary Ashoke Kumar Biswas and Director General of Bangladesh Post Office Sushanta Kumar Mandal were, among others, present on the occasion.
On March 26, 2010, Prime Minister Sheikh Hasina inaugurated the Postal Cash Card and EMTS, both introduced by Bangladesh Post Office on the basis of the main policy – 'Financial inclusion of the people deprived of the banking facilities'.