BNP pushes for Khaleda's release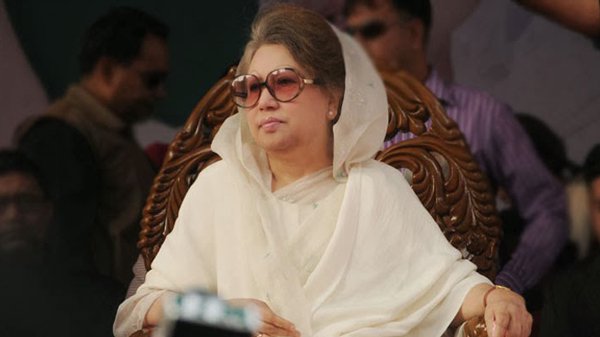 Dhaka, Mar 26 : BNP on Tuesday urged people to take a fresh vow to restore democracy and free Khaleda Zia from jail through a movement.
"On this great day, we call upon people to take a vow to restore democracy, uphold the goals and spirit of the Liberation War and free mother of democracy Khaleda Zia," said BNP secretary general Mirza Fakhrul Islam Alamgir.
Talking to reporters, after paying homage to Liberation War martyrs by placing wreaths together with BNP leaders and activists at Savar National Mausoleum, he also said, "We must restore democracy and ensure the release of our leader (Khaleda Zia) through a movement."
Fakhrul alleged that the Awami League government has destroyed the spirit and ideals with what people had waged the Liberation War in 1971.
He also accused the ruling party of establishing a one-party rule almost like Baksal. "People's all the rights, including voting one, have been snatched while they have no security of their lives."
BNP standing committee members Khandaker Mosharraf Hossain , Dr Abdul Moyeen Khan, NP chairperson's advisers Abdus Salam, BNP joint secretary general Khairul Kabir Khokon, Publicity Affairs secretary Shahid Uddin Chowdhury Annie and organising secretary Shama Obaid accompanied Fakhrul at the national mausoleum.