Bangladesh celebrates Independence Day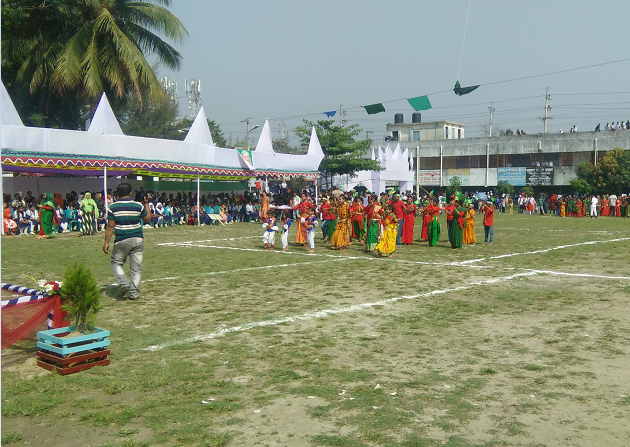 On March 26, 1971, Father of the Nation Bangabandhu Sheikh Mujibur Rahman declared Bangladesh's independence following the crackdown on unarmed Bangalees on the midnight of March 25 by the Pakistani occupation forces.
After the nine-month War of Liberation with the supreme sacrifices of three million martyrs and the honour of two lakh women, Bangladesh achieved its cherished independence on December 16, 1971.
The day is a public holiday.
Different sociocultural and political organisations have chalked out elaborate programmes on the occasion.
National anthem 'Amar Sonar Bangla' will be sung simultaneously across the country and Bangladesh missions abroad.
Prime Minister Sheikh Hasina will lead the nation in singing the national anthem at the main programme of 'Jatiya Shishu Kishore Samabesh', scheduled to be held at Bangabandhu National Stadium.
The President and the Prime Minister placed wreaths at the National Mausoleum at Savar in the morning.
The national flag is being hoisted atop government and private buildings while the government and semi-government buildings and other public places will be illuminated.
National dailies will bring out special supplements while Bangladesh Betar, Bangladesh Television, private radio stations and television channels will air special programmes highlighting the significance of the day.
Special prayers will be offered at all mosques, temples, churches and other places of worship across the country seeking divine blessings for the eternal peace of the departed souls of Father of the Nation, four national leaders, martyrs of Liberation War and all other patriotic sons of the soil.
Improved diets will be served to the inmates of jails, hospitals, old homes and other public institutions to mark the day.
Different political parties have drawn elaborate programmes to observe the day in a befitting manner.
Meanwhile, President Abdul Hamid and Prime Minister Sheikh Hasina have issued separate messages on the occasion.
In his message, the President said, "Democracy and development complement each other. Jatiya Sangsad and the government have started the new journey after the eleventh parliamentary election. Collective initiative is necessary to implement the development ideas of the government and make the parliament meaningful."
He called upon all to work together imbued with the spirit of the Liberation War and democratic values to make the hard-earned independence more meaningful.
In her message, the Prime Minister said, "The independence earned through supreme sacrifices of millions of people is the greatest achievement of the Bangalee nation. To ensure that this achievement remains meaningful, all have to know the history of our great Liberation War and retain the spirit of independence. The spirit of the Liberation War has to be passed on to generation to generations."
She called upon all to come up and uphold the development and democratic spree being imbued with the spirit of the freedom struggle. "Let's engage ourselves in the welfare of the country and the nation. Let's build a hunger-poverty-free and happy, prosperous Sonar Bangladesh as dreamt by Father of the Nation."