AFC U-23 Champs: Bangladesh taste maiden victory beating Sri Lanka 2-0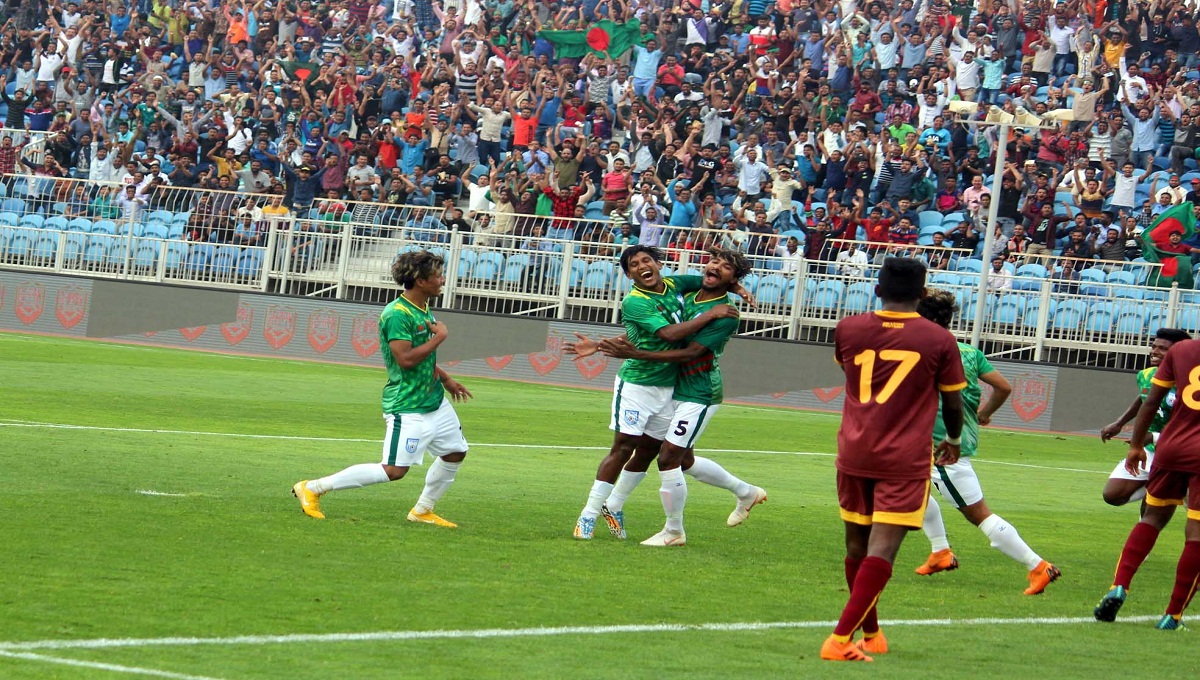 Dhaka, Mar 26 : Bangladesh U-23 team tasted the maiden victory in the 13th match of the AFC U-23 Championship Qualifiers beating Sri Lanka by 2-0 goals in the last Group B match at the Khalifa Sports City Stadium in Isa Town, Bahrain on Tuesday evening.
Bangladesh Youth team, which have already been eliminated from the meet losing their first two group matches against Palestine and hosts Bahrain by 0-1 goal each, achieved their target of winning the first match since its inception in 2012 playing 13 matches in four AFC U-23 championships.
The previous best result of Bangladesh was a goalless draw against neighbouring India in 2015.
In the day's match, Medio Biplo Ahmed put Bangladesh ahead in the very 5th minute while defender Tutul Hossain Badsha confirmed the victory scoring one more goal in the 18th minute.
Bangladesh Youth team made their early exist from the AFC U-23 Championship after suffering 2nd consecutive defeat against stronger Palestine and hosts Bahrain by 0-1 each goal in their Group B encounters and remained at the 3rd slot in the four team group. Islanders Sri Lanka finished bottom empty-handed after suffering two humiliating 0-9 each goals defeat against Palestine and Bahrain.
Earlier, Bangladesh National team enjoyed an upper hand advantage against Sri Lanka beating the Islanders on nine occasions against four defeats in their 15 meetings. The rest two matches ended in draw.