Obaidul Quader's bypass surgery on Wednesday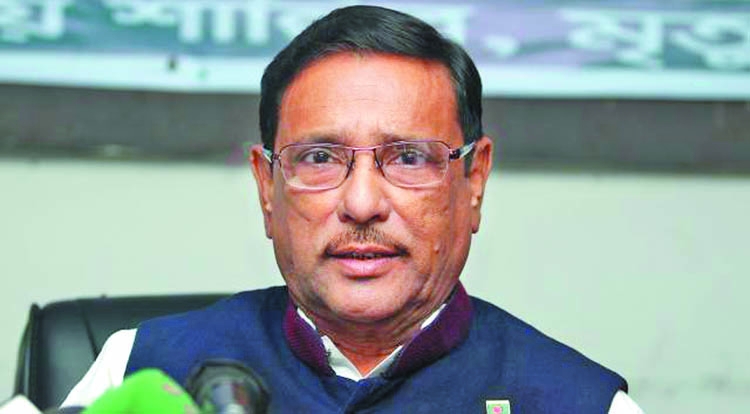 Dhaka, Mar 19 : Road, Transport and Bridges Minister and also general secretary of Bangladesh Awami League (AL) Obaidul Quader will undergo a bypass surgery on Wednesday at Mount Elizabeth Hospital in Singapore, said Prof Dr Abu Nasar Rizvi of Bangabandhu Sheikh Mujib Medical University (BSMMU).
The surgery will be conducted at 10 am (Singapore time).
Cardiothoracic surgeon Dr Sivathasan Cumaraswamy, a member of the medical board treating Quader, will conduct the surgery.
The Minister's blood pressure and diabetes is now under control and physical condition is stable, he said.
Quader was admitted to BSMMU on March 3 following breathing complications but tests revealed three blockages in his coronary artery.
He was flown to Singapore the next day for treatment at the Mount Elizabeth Hospital.
Cardiothoracic surgeon DrSivathasanCumaraswamy, a member of the medical board treating Quader, also briefed his family members about his improvement.