No lack of coordination, says FM on info over NZ terror attack victims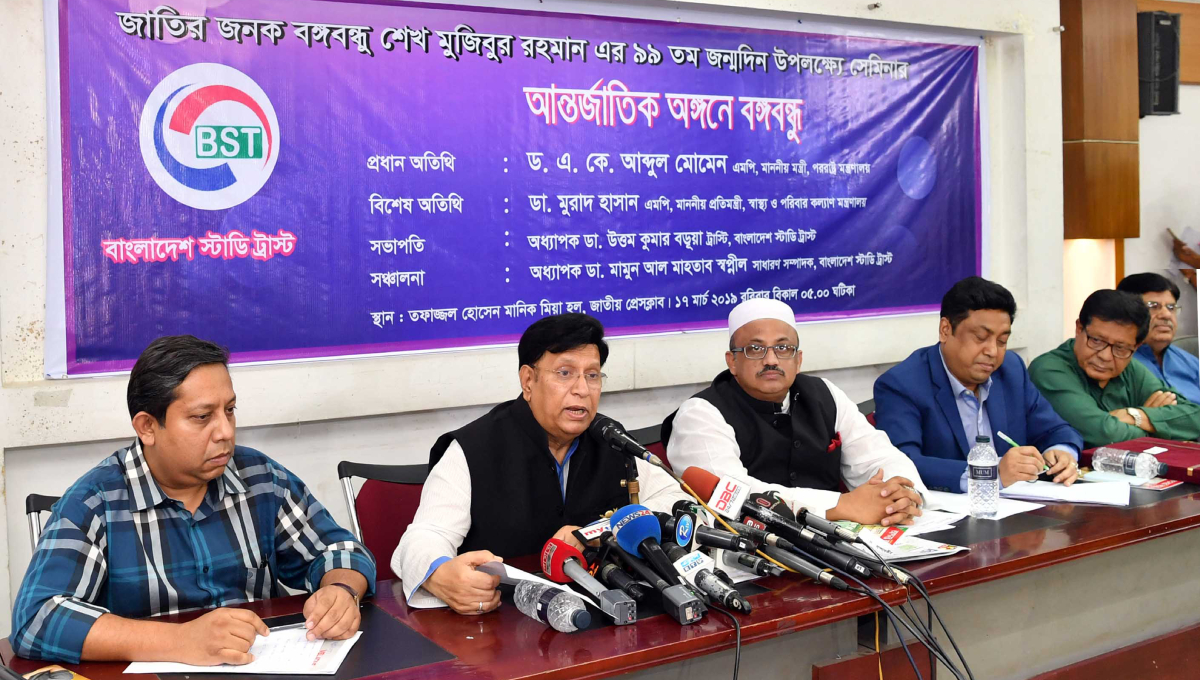 Dhaka, Mar 17 : Foreign Minister Dr AK Abdul Momen on Sunday said there is no lack of coordination between his ministry and officials deployed on the ground after the terror attacks on two New Zealand mosques to find information about affected Bangladesh nationals.
"There's no lack of coordination," he said when a journalist asked about exact figure of Bangladesh nationals who died in the terror attacks.
While talking to reporters after a programme at the Jatiya Press Club, Dr Momen said the good news is that Bangladeshi cricketers returned home while the bad news is that the number of death has increased.
He, however, did not mention the figure of affected Bangladeshis, saying they are not telling until they get confirmed information from the mission concerned.
The Foreign Minister also cited the hospital rules in New Zealand that do not offer easy access.
The Foreign Minister said they have calculated how much financial support it might take to bring back bodies home from New Zealand and the government will provide the support.
Highlighting Bangladesh's proposed 'culture of peace', he said all should inculcate a mindset of tolerance and of respect for others, irrespective of religion, culture, ethnicity and colour.
"Bangladesh legitimately should take the lead in the world to establish the culture of peace," Dr Momen said emphasising on establishing the culture in the world in a sustainable way.
Earlier, he spoke at a seminar titled 'Bangabandhu in the International Arena' arranged by Bangladesh Study Trust at the JPC marking Father of the Nation Bangabandhu Sheikh Mujibur Rahman's 99th birth anniversary.
State Minister for Health and Family Welfare Dr Murad Hasan spoke at the seminar as a special guest while former Ambassador AKM Atiqur Rahman presented the keynote paper.
Dr Mamun Al Mahtab Shapnil, Dr Nuzhat Choudhury, DCAB general secretary Nurul Islam Hasib, among others, spoke at the programme with Prof Dr Uttam Kumar Barua in the chair.