'Shocked' Tigers back home after unexpected end of NZ tour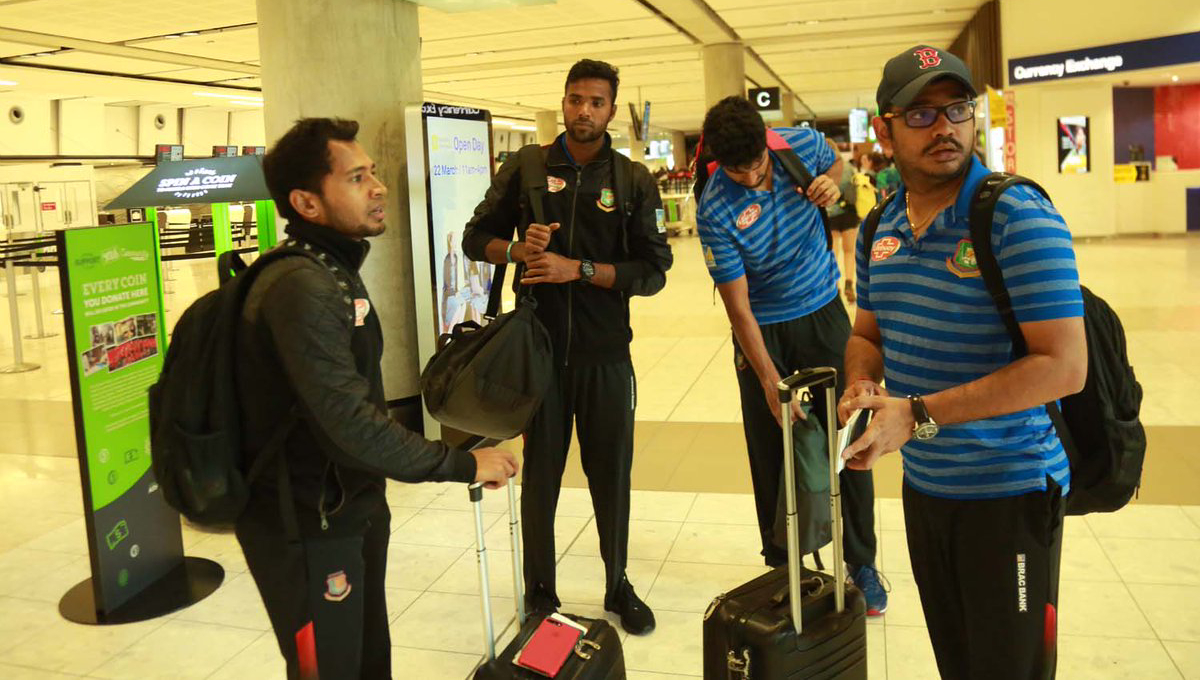 Dhaka, Mar 16 : After the frightening terror attack at mosques in Christchurch in New Zealand, Bangladesh national cricket team returned home on Saturday night.
The Singapore Airlines flight (SIA 446) carrying the team landed at Hazrat Shahjalal International Airport.
Bangladesh were supposed to play the third and final Test of the series at Christchurch from March 16, but due to the terror attack both cricketing boards team decided to call off the last one.
Bangladesh team narrowly escaped the attack as they were on the way to a mosque to attend in the Jummah prayers. But according to the national team manager Khaled Mashud they were prevented from entering the mosque by an unknown woman who warned them on the shooting.
Bangladesh cricket fraternity was anxious throughout Friday about the safety of the national cricketers and team staffs.
Mashud told the media that they were just about five minutes away from entering the mosque. He said, "Had we enter the mosque five minutes earlier, we would have been harmed by the attack."
Some of the national cricketers, including the former captain Mushfiqur Rahim and Tamim Iqbal, have expressed their horror in the social media as well.
In the meantime, Bangladesh Cricket Board (BCB) called an urgent press conference where its president Nazmul Hassan briefed the media about the incident.
Nazmul confirmed that they were in touch with New Zealand cricket board and government officials to bring the national team back home in the earliest possible time.
He also said that Bangladesh will ask for ensuring a standard level of security before touring anywhere in the world in future.
"From now, we'll ask for a standard level of security before tours. It won't be possible for us to go on tours if we're not provided with that level of security we'll ask for. In future, we'll consider sending security specialists with the team. It was not required in the past. Actually, we didn't feel the necessity. But from now, things will be different," Nazmul said to the media on Friday.