PM pays homage to Bangabandhu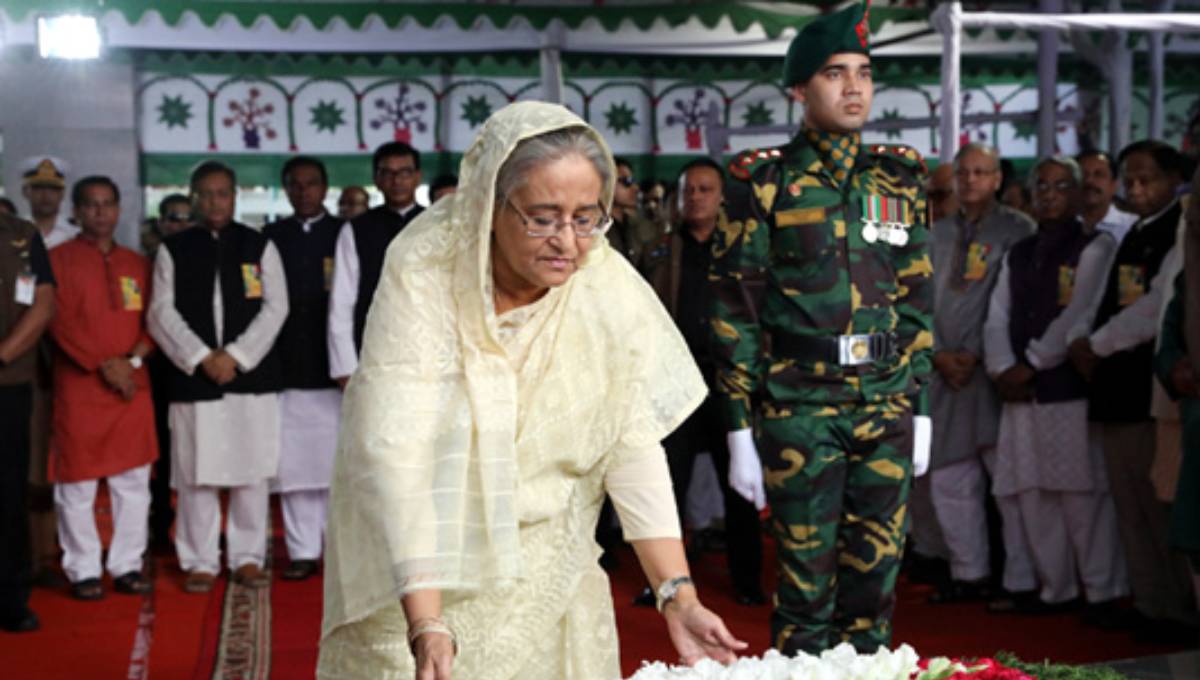 Dhaka, Mar 17 : Prime Minister Sheikh Hasina on Sunday paid tributes to Father of the Nation Bangabandhu Sheikh Mujibur Rahman on the occasion of his 99th birth anniversary.
She paid the homage by placing wreaths at the portrait of Bangabandhu in front of Bangabandhu Memorial Museum at historic Dhanmondi 32.
After laying the wreaths, she stood in solemn silence for some time as a mark of profound respect to the memory of the Father of the Nation, the architecture of the independent Bangladesh.
Cabinet members, PM's advisers, parliament members and senior leaders of Bangladesh Awami League were present.
Later, flanked by the central party leaders of Awami League, Sheikh Hasina laid another wreath at the portrait of Bangabandhu on behalf of her party as the president of Bangladesh Awami League.
Senior Awami League leaders Amir Hossain Amu, Tofail Ahmed, Begum Matia Chowdhury, Abdul Matin Khasru, Dr Abdur Razzaque, Advocate Yusuf Humayun, Dr Hasan Mahmud, Mahbub-ul-Alam Hanif and Khalid Mahmud Chowdhury were, among others, present.
Later, leaders of associate bodies of Awami League and other sociocultural organisations placed wreaths at the portrait of Bangabandhu.
The birthday of Bangabandhu is being observed across the country today as the National Children's Day.