UK, Bangladesh work together on long list of things: Envoy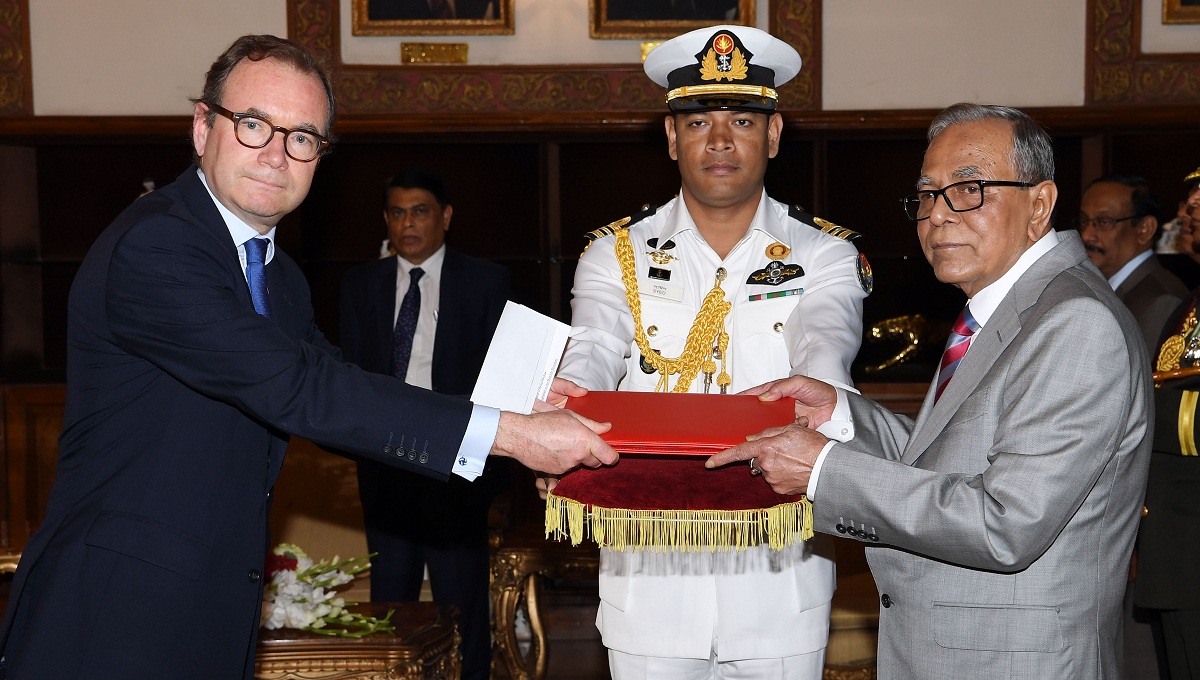 Dhaka, Mar 12 : Newly appointed British High Commissioner to Bangladesh Robert Chatterton Dickson on Tuesday said there is a long list of things that Britain and Bangladesh work together through very close diaspora links, long historic connections and growing business links.
"I just like to say at this early stage how delighted I am to be here," he said in a video message after presenting his credentials to President Abdul Hamid.
The High Commissioner said he is looking forward to working on all of those issues in the next few years. "I am proud to be representing British here in Bangladesh."
Robert Dickson, who arrived here on March 10, has been appointed as new British High Commissioner in succession to Alison Blake.
Alison Blake was appointed as British High Commissioner to Bangladesh in January 2016 and left Dhaka a few days back completing her tenure in Bangladesh.
In his log diplomatic career, Dickson served as acting ambassador at British Embassy in Kabul since February 2015 and before that he was Deputy Ambassador from July 2013.
Dickson also served as additional director to Western Balkans Programme at Foreign and Commonwealth Office (FCO).