No written test for admission to class one: PM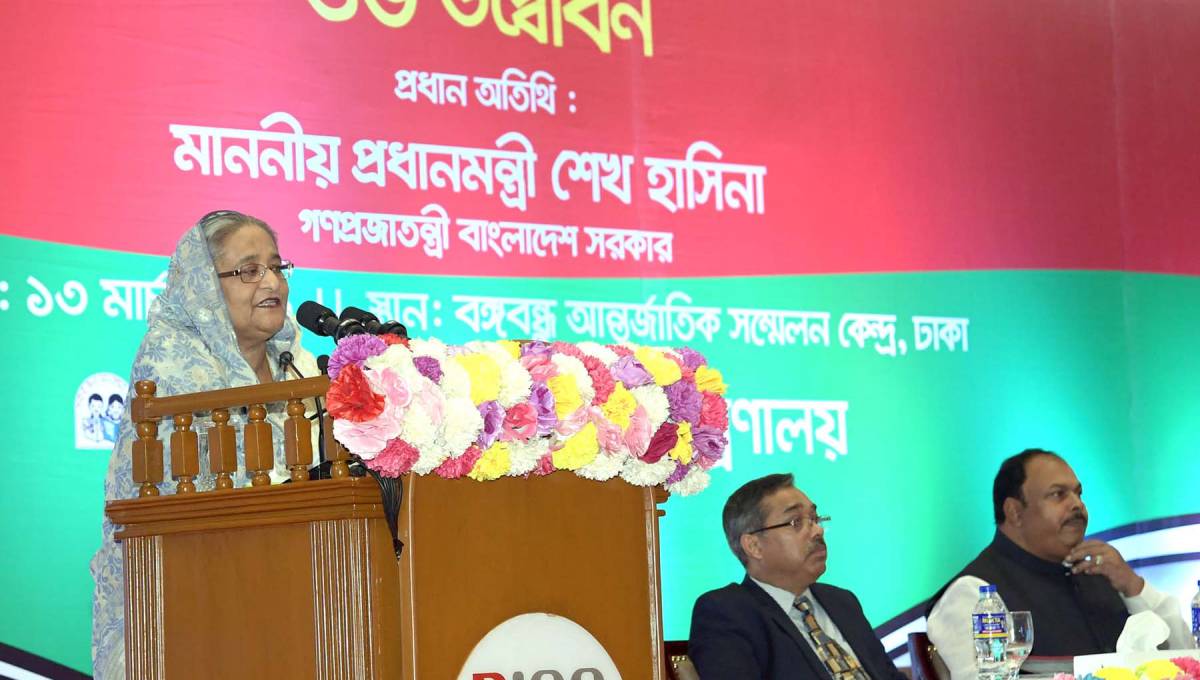 Dhaka, Mar 13 : Prime Minister Sheikh Hasina on Wednesday expressed serious concern over the ongoing written admission test system for class one in primary schools terming it a 'mental torture' on children.
"This is completely unnecessary…this system has to be scrapped, I'm asking the ministry officials to look into the matter because this is one type of psychological pressure on the children," she said.
The Prime Minister said this while inaugurating the National Primary Education Week-2019 at Bangabandhu International Conference Centre.
In some schools, she said, there is a system of admission test for class one where printed question papers are served and children write the answers accordingly.
"If a child can write answers as per the printed question papers what they'll learn in class one, this system has been abolished in public primary schools," she said.
The Prime Minister mentioned that there should be an area-based admission system and primary schools have to admit local children in their appropriate age.
She also advocated for not giving excessive pressure on students as they should be allowed to have their education through pleasure — smiling and playing. "Children may lose interest in education if extra pressure is given on them."
Hasina said extra pressure on the children might bring fear in their minds about education. "I'll request teachers and guardians to remain careful in this regard."
She also criticised a section of guardians for their involvement in competition for their children. "Sometimes the competition among guardians takes a serious turn. This is sickening. "All children are not born with equal merit…all have to cooperate with children so that they could learn their lessons in their own way."
The Prime Minister said there is a section of people who think that without having the English in the class, the lesson will remain unfinished. "This is also wrong."
She mentioned that the government has given a special attention to primary education system to modernize it. "The government will do whatever is needed for that."
She also described various steps of the government, including free text books distribution, midday meal, stipend, nationalisation of primary schools taken for the development of education.
State Minister for Primary and Mass Education Ministry Md Zakir Hossen, Parliamentary Standing Committee on Primary and Mass Education Ministry Mustafizur Rahman and Secretary Md Akram-Al-Hossain also spoke at the programme.
A video containing the progress and success in primary education of Bangladesh was screened at the programme.
Prime Minister Sheikh Hasina also presented awards among the winners of different categories, marking the National Primary Education Week.