Voting in Ducsu polls begins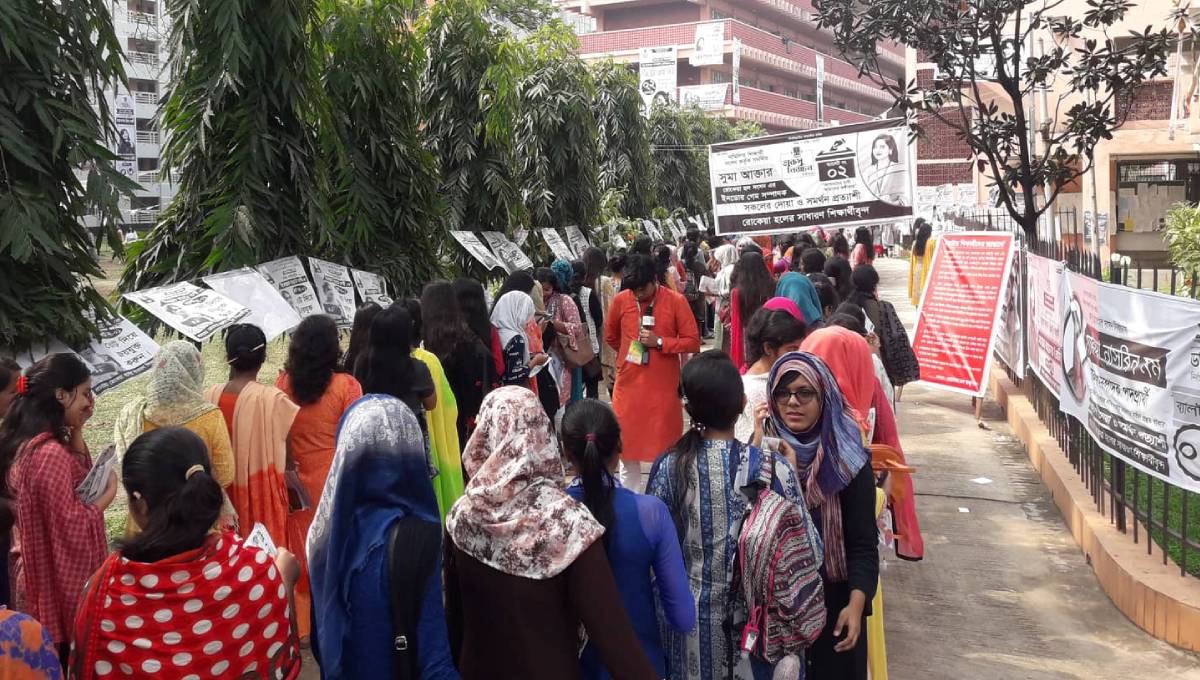 Dhaka, Mar 11 : The voting in the much-awaited election to Dhaka University Central Students' Union (Ducsu) and its hall unions began on Monday morning.
The voting began at 8am which will continue till 2pm without any break.
A total of 43,256 DU students, including 16,292 females and 26,964 males, are expected to cast their votes in the 6-hour voting.
The university authorities have already taken all the necessary steps to conduct the polls in a festive manner after a frantic electioneering by all the major student organisations.
A total of 229 candidates are vying for the 25 posts of Ducsu.

Among them, 21 are vying for vice president while 14 for general secretary, and 13 for assistant general secretary.
Besides, 11 candidates are vying for the Liberation War secretary post, while nine each for the science and technology secretary and common room and cafeteria secretary posts, 11 for international affairs secretary post, 8 for literary secretary post, 12 for cultural secretary post, 11 for sports secretary post, 10 for student transport secretary post, 14 for social welfare secretary post, and 86 for aspirants for member posts.
In the hall union elections, a total of 509 aspirants are in race for 13 positions in each of 18 residential halls of the university.
According to the university administration, a total of 508 polling booths have been set up in 18 residential dorms for the voting.
Among them,  25 polling booths have been set up at Jagannath Hall while 20 at Dr. Muhammad Shahidullah Hal, 30 at  Haji Muhammad Mohsin Hall, 35 each at Shamsunnahar Hall, Salimullah Muslim Hall and Fazlul Huq Muslim Hall, 32 at Master Da Surja Sen Hall, 22 at Zahurul Haq Hall, 20 at Muktijoddha Ziaur Rahman Hall, 50 at Ruqayyah Hall, 20 each at Kabi Jasimuddin Hall, Amar Ekushey Hall and Bangamata Sheikh Fazilatunnesa Mujib Hall , 16 at AF Rahman Hall, 24 at Bangabandhu Sheikh Mujibur Rahman Hall, 19 at Bangladesh-Kuwait Maitree Hall, 45 at Kabi Sufia Kamal Hall and 40 at Bijoy Ekattar Hall.
Meanwhile, Dhaka Metropolitan Police imposed a restriction on the movement of outsiders and vehicles on the campus for 24 hours from 6 pm on Sunday ahead of the polls.
The last election to Ducsu was held on July 6, 1990.  In the last 28 years, the Dhaka University students could not cast their votes for selecting their representatives as the election process was halted.