Voting at troubled Kuwait Maitree Hall resumes
Probe body formed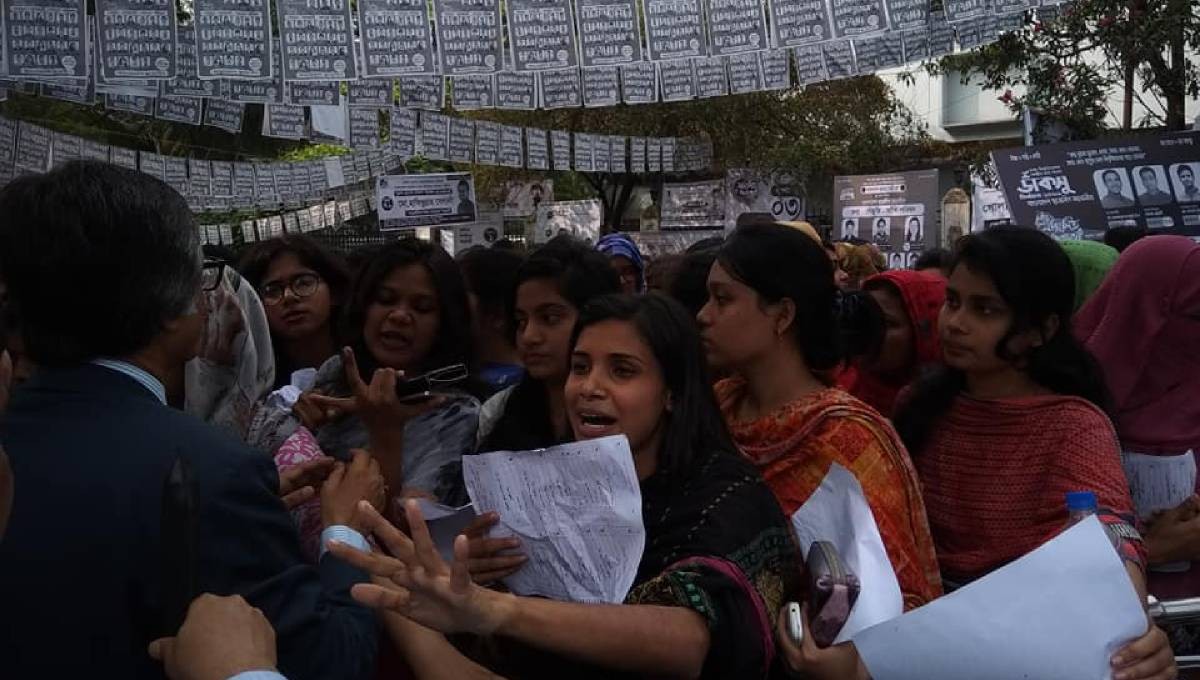 Dhaka, Mar 11 : The voting at Bangladesh-Kuwait Maitree Hall union polls, which was suspended on Monday morning following an allegation of stuffing ballot boxes, resumed three hours later.
The voting resumed at 11:10 am and it will continue until 5:10 pm, said Dhaka University Pro-Vice Chancellor Prof Muhammad Samad.
Meanwhile, the university authorities formed a committee to probe the allegation of ballot box stuffing.
Earlier, the Dhaka University authorities suspended the voting as general students came up with the allegation that they recovered a sack of stamped ballots from the reading room of the hall which was stuffed overnight.
The students staged strong protests against the stuffing.
Amid their protests, Pro-Vice Chancellor Muhammad Samad and Proctor Prof AKM Golam Rabbani visited the spot.
As the students' allegation was found correct, the authorities suspended the voting, said the Pro-VC.
Meanwhile, the DU authorities also relieved acting provost of the hall Shabnam Jahan following the allegation and appointed Prof Dr Mahbuba Nasreen as its new provost, said Prof Samad.
The voting in the much-awaited election to Dhaka University Central Students' Union (Ducsu) and its hall unions began in the morning.