India with Bangladesh over Rohingya issue, its envoy tells PM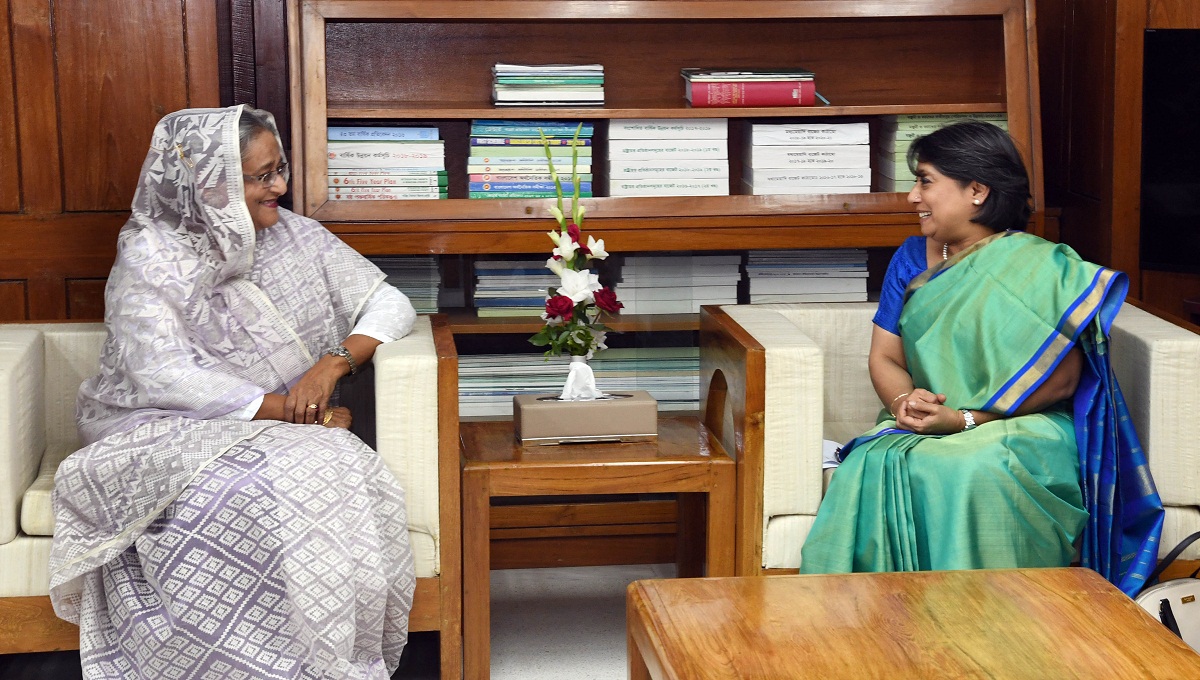 Dhaka, Mar 10 : Newly appointed Indian High Commissioner to Bangladesh Riva Ganguly Das on Sunday reaffirmed her country's stance to remain with Bangladesh over Rohingya issue.
"We're with you over Rohingya issue…this is a huge burden for Bangladesh," she was quoted as saying when she met Prime Minister Sheikh Hasina at her Sangsad Bhaban office.
PM's press secretary Ihsanul Karim briefed reporters after the meeting.
Ihsanul Karim said the Indian High Commissioner mentioned that the international community recognised the humanitarian gesture of the Prime Minister as she gave shelter to more than one million Myanmar Rohingya nationals in Bangladesh.
Riva said both countries have the scope to open new windows for cooperation.
The Indian envoy termed Bangladesh one of the important countries and development partners of her country.
Referring to the activation of the Bangladesh-India Joint Commission, she said, "You can count on our support."
Riva said the cooperation between the two neighbouring countries will continue on a win-win situation.
Talking about enhancing connectivity in the region, Riva said this will bring economic prosperity for all the countries of the region.
She conveyed good wishes of the India President and the Prime Minister to Sheikh Hasina.
The Indian High Commissioner said she was posted in Bangladesh earlier and now she is amazed to witness the massive development and changes of the country. "You've achieved unparalleled success on women empowerment."
Welcoming Riva Ganguly Das to Bangladesh, Prime Minister Sheikh Hasina said she was glad to receive her and assured cooperation of her government for discharging her duties in the country.
Hasina said the Indian government and its people are always supportive to Bangladesh as what they did in 1971.
She mentioned about the support from all political parties in India while settling the issue of land boundary with Bangladesh.
"All the parties cutting across their differences lent their support on the issue like they did in 1971, and this will remain as an example," she said.
In reply, the newly appointed Indian High Commissioner said this can be a model of relationship.
Sheikh Hasina again clearly said any insurgent group will not be allowed to use the soil of Bangladesh against its neighbouring countries.
She said the main aim of the government is to develop the country.
Principal Secretary M Nojibur Rahman was present during the meeting.