Rohingya lawyer Razia Sultana wins Women of Courage award
US Secretary of State to honour 10 extraordinary women Thursday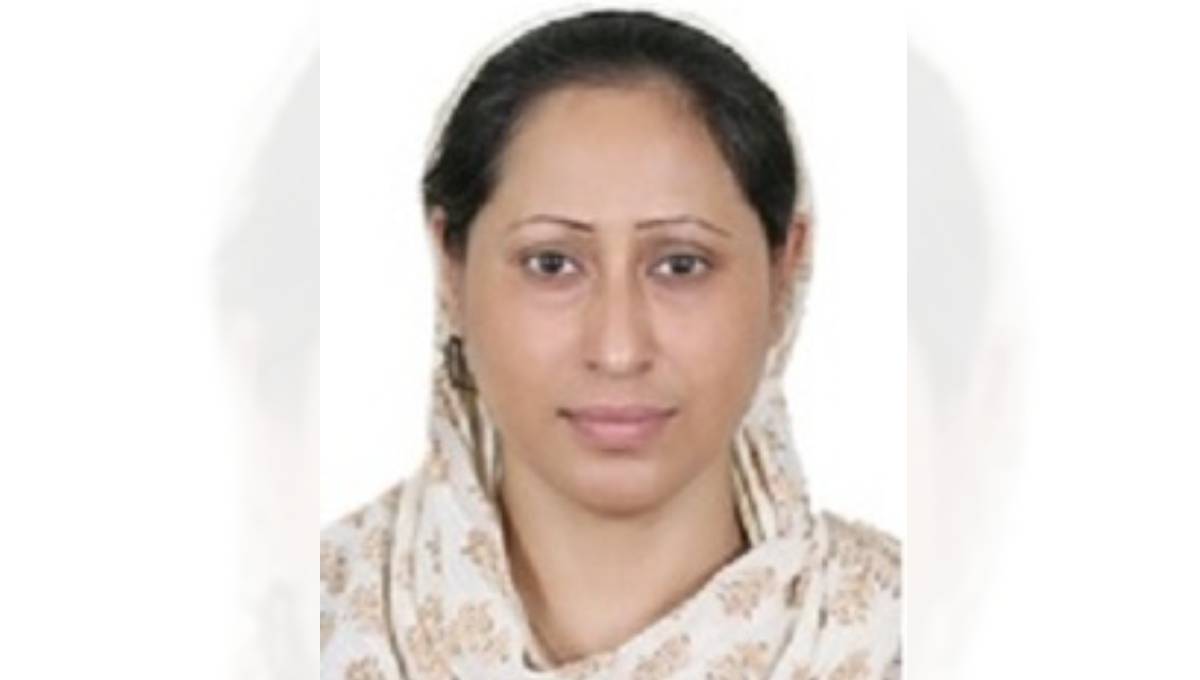 Dhaka, Mar 6 : Rohingya lawyer Razia Sultana has been named as one of the 10 winners of this year's International Women of Courage (IWOC) Award, recognising her role in advancing human rights.
Sultana was born in Myanmar's Maungdaw in 1973 to ethnic Rohingya parents and has devoted her career to advancing human rights for her own community and for all in Myanmar, according to the State Department, which identified her as "a citizen of Bangladesh".
Secretary of State Michael Pompeo will host the annual IWOC Awards at the Department of State on Thursday to honor 10 extraordinary women from around the world.
The award recognises women who have demonstrated exceptional courage and leadership in advocating for peace, justice, human rights, gender equality, and women's empowerment, often at great personal risk and sacrifice.
Sultana has spent most of her life as a lawyer, teacher, and human rights advocate. She has been working directly with the Rohingya, particularly women and girls, since 2014.
She practices law, advocating for the Rohingya, and conducts research and educational programmes, specialising in trauma, mass rape, and the trafficking of Rohingya women and girls.
Since 2016, she has interviewed hundreds of Rohingyas in Bangladesh and published two reports – "Witness to Horror" and "Rape by Command" – documenting systematic sexual violence by Myanmar security forces against the Rohingya.
She contributed to "The Killing Fields of Alethankyaw," a recent report by the Kaladan press.
Beyond being a lawyer and an educator, Sultana is a coordinator of the Free Rohingya Coalition and a director of the Arakan Rohingya National Organization's women section.
While she has always identified as a Rohingya, as a human rights activist, Sultana believes in rights and justice for all in Myanmar as a means to bring peace.
Since the inception of IWOC award in March 2007, the State Department has recognised more than 120 women from more than 65 different countries. US diplomatic missions overseas nominate one woman of courage from their respective host countries.
The finalists are selected and approved by senior department officials.
Nine other 2019 awardees are – Naw K'nyaw Paw of Myanmar, Moumina Houssein Darar of Djibouti, Mama Maggie of Egypt, Colonel Khalida Khalaf Hanna al-Twal of Jordan, Sister Orla Treacy of Ireland, Olivera Laki of Montenegro, Flor de Maria Vega Zapata of Peru, Marini de Livera of Sri Lanka and Anna Aloys Henga of Tanzania.
Following the official award ceremony and meetings or interviews with government officials, NGOs, media, and others in Washington, IWOC honorees will travel to individual US cities on the International Visitor Leadership Program (IVLP.)
American organisations and businesses will host IWOC awardees and collaborate with them on strategies and ideas to empower women both in the US and abroad.
The awardees will reconvene in Los Angeles for a closing ceremony before returning to their home countries.