Dr Devi Shetty examining Quader at BSMMU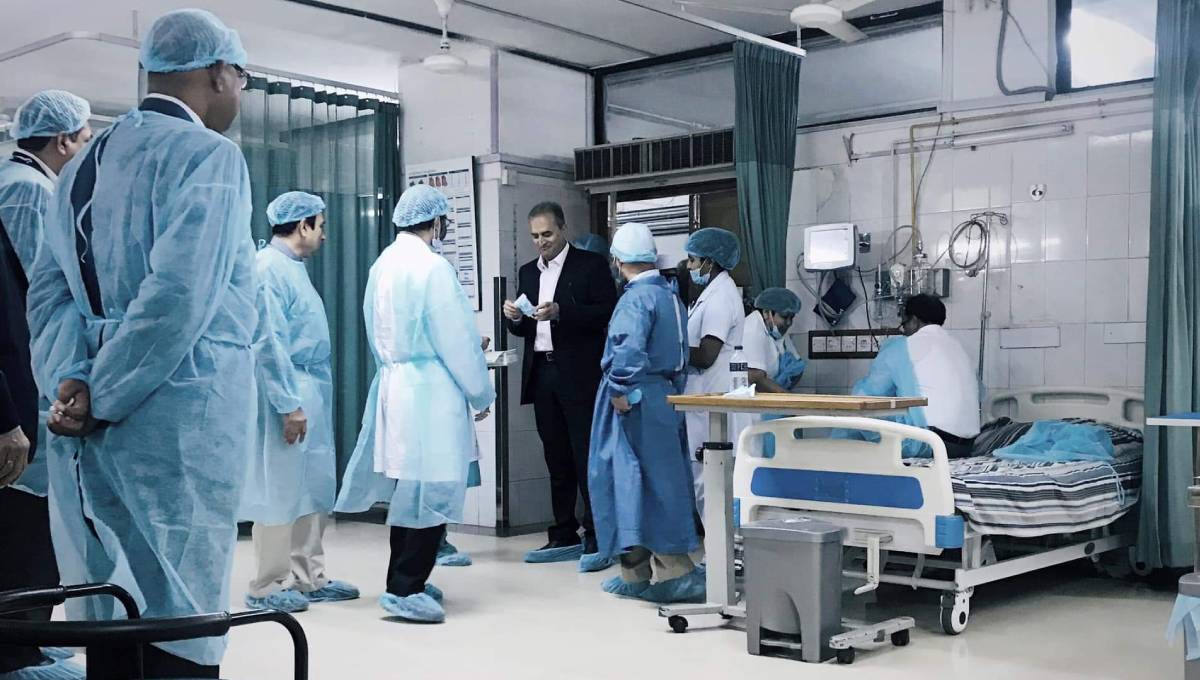 Dhaka, Mar 4 : Renowned Indian cardiologist Dr Devi Shetty is examining ailing minister Obaidul Quader at Bangabandhu Sheikh Mujib Medical University (BSMMU).
The Indian physician arrived at Shahajalal International Airport at 12:45 pm on Monday and then straight went to the hospital from the airport, said Airport Director captain Abdullah Al Faruk.
Earlier, Awami League joint general secretary Mahbubul Alam Hanif said, "Qauder's condition is gradually improving. Now, he's a bit better. I talked to doctors. They're hopeful of his recovery."
The medical board will decide whether the minister will be taken to Singapore, he said while talking to reporters after visiting Quader at the hospital in the morning..
BSMMU Vice Chancellor Professor Kanak Kanti Barua will brief reporters over the decision, Hanif added.
Obaidul Quader was admitted to the CCU of the hospital on Sunday morning following his breathing complications.
Later, doctors found three blockages in his coronary arteries following an angiogram.