From Brazil to Beelpar, carried by the power of love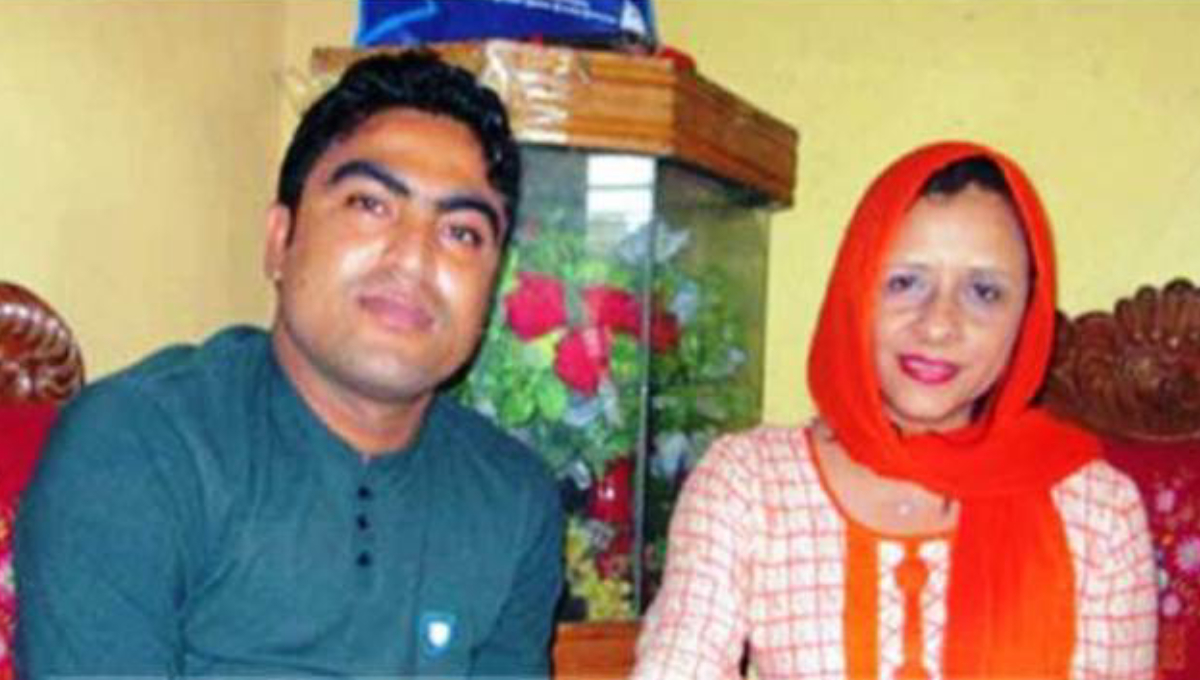 Sylhet Office : They met on Facebook, developed a deep friendship and over the course of 18 months it flourished as love.
Instigated by her love Brazilian girl Lucy Callen, 29, came all the way to Sylhet to meet her intimate lover, Shahed Ahmed, 29, an Ansar member and in fact get married to him
Their nuptials were completed on February 21, the day after she arrived taking a fortnight off work.
Shehed said Lucy worked as a helpline official of a hospital in Brazil but has now come to Bilpar village of Jakiganj upazila. She has also converted to Islam.
Lucy said "I have come to marry a Bangladeshi man with consent of my parents. I didn't follow any religion in past but always had strong will to accept Islam as my religion."
Noting that the weather in Bangladesh is very comfortable she said that "Real love doesn't bother any border, even death is also pleasurable for love. Love makes people great."
Lucy has come to Bangladesh for 15 days to get married. Her parents were also scheduled to come but they failed due to visa complications. She said that the natural beauty of Bangladeshi villages amazed her.
Shahed said they developed the relationship by chatting on Facebook Messenger. "Though I don't know English very well, I chat with the help of Google translator. By persistent talking for a long time at one stage I also became fluent in English. Lucy would make arrangements to take me to Brazil after she returns back home this week," he said.
Meanwhile, the news of a foreigner coming to Beelpar to marry a Bangladeshi has spread across the area triggering huge crowds of curious onlookers outside Shahed's house.
People want to catch a glimpse of Lucy or talk with her a bit, which Lucy was happy to do as she was seen mingling with the villagers with a smile on her face.