Gas price may rise for commercial, industrial & power sectors: Nasrul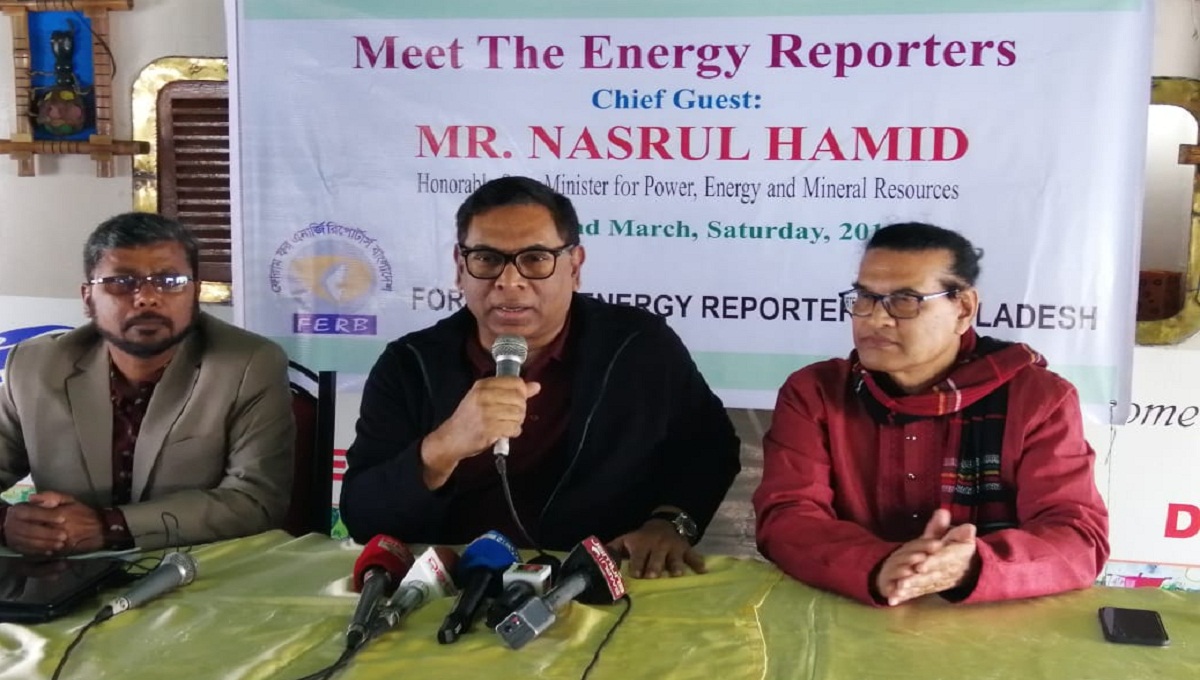 Dhaka, Mar 2 : State Minister for Power, Energy and Mineral Resources Nasrul Hamid has said the government has moved for raising gas prices, mainly for commercial and industrial consumers and for power plants to offset the losses caused by LNG import.
"We've submitted proposals to the Bangladesh Energy Regulatory Commission (BERC) for some adjustment in gas prices. But it'll depend on BERC's decision how much it would allow us," he said while addressing 'Meet-the-Energy-Reporters' programme at a river cruise on Saturday.
The remarks from the junior minister came against the backdrop of BERC's announcement to hold 4-day public hearing on gas price hike scheduled to begin on March 11.
Forum for Energy Reporters Bangladesh (FERB) organised the function with its chairman Arun Karmaker in the chair. Its executive director Sadrul Hasan conducted the programme.
The State Minister also launched the new FERB website, (www.ferbd.com), at the function.
Nasrul Hamid, however, noted that though the government is intending to raise the gas tariff, it will have no big impact on the power tariff as there is a plan to increase the use of gas a fuel for power plants and also retiring some petroleum-fuel fired generation units.
"Since we're reducing the use of petroleum fuel at some costly power plants and increasing the use of gas in more power plants, it will have minimum impact on power tariffs," he told energy reporters.
Responding to questions, Nasrul said his ministry is fully supportive to the idea of reducing the use of LNG in motor vehicles and introducing more electric vehicles including bus, cars and other transports.
He said it is necessary to develop infrastructure to facilitate the recharging service before introducing electric motor vehicles.
Nasrul Hamid said the power and energy sectors' next challenge is adaptation to new technology by the professionals now working in the public sector.
He said the import of LNG and coal will not put any big pressure on foreign exchange reserves.
The state minister said the country now needs about $110-120 billion investment in power and energy sectors up to 2030.