5 skin care and wellness tips for spring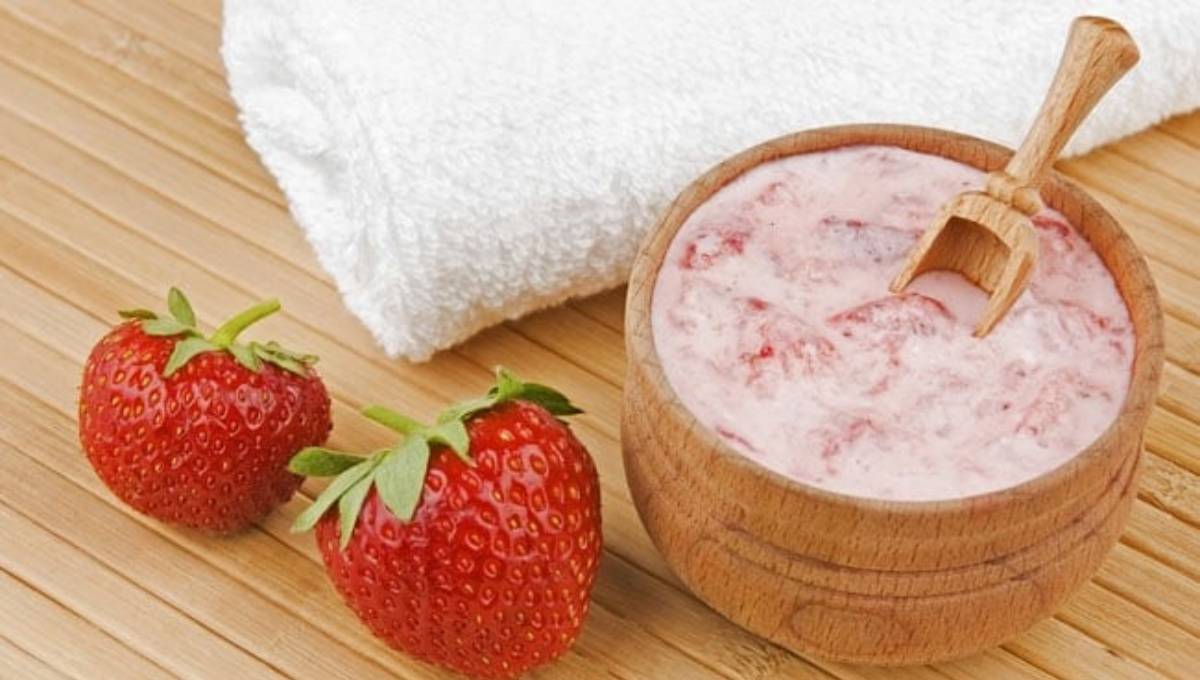 It's finally that time of the year when we pack all our woollens back into the stash and bid goodbye to winters only to welcome spring. As we make a shift from cosy sweaters to cool tees, we also need to change our skin care routine. There is no better time to start prepping our skin for the impending (read: highly-welcomed) pleasant temperature but with sticky and humidity that lies ahead, reports NDTV. To ease your search, we have laid down a few skin care tips to help you decipher the change you require in your skin care routine due to the change in weather.
Here Are 5 skin care tips for spring:
Start Exfoliating
Exfoliation is the name of the game in this change of season for your skin. Since extreme cold and rains may have caused a long build-up on your skin of dead cells, it is important for you to scrub your face and body once a week in order to remove all the dirt, oil and dead cells. A natural exfoliating scrub like sugar and coffee scrubs can nourish your skin and clear clogged pores to give you a fresh and glowing skin.
Protect Yourself From Sun Damage
Post spending months bundled-up in hoodies, mufflers, scarves and beanies, using a nice sunscreen is very important. As per various health and beauty experts, spring is the time where people complain of sunburns and sun damage. Since our skin is preparing itself to adjust with the warm weather outside, sometimes it is not able to cope with the strong sun rays that may result in sunburns or sun damage. Therefore, using a nice SPF may protect the skin from such sun damages. Better still, use natural ingredients to protect your skin from sun damage. Take your pick from a wide range of ingredients to make natural face masks, scrubs and packs to soothe your skin this spring; for example, mix masoor dal powder with milk. Scrub it for 5 minutes in circular motion and then wash off. This face mask will not only protect you from sun damage but will also help remove tanning and dark spots from your skin. Another great natural ingredient is lemon, which acts an excellent bleaching agent.
Hydrate Yourself
During season change, our skin gets extremely vulnerable to the extremities of the weather. Although weather is warmer in summers, but we don't realise that our skin is lacking moisture and needs to be hydrated. Drink at least 7 to 8 glasses or 2 litres of water every day; you may carry a bottle of water wherever you go. Alternatively, you can clean your skin with rose water after concluding your day and before going to bed. Rose water is known to soothe our skin, protect from the sun damages and hydrates our skin. Moreover, rose water has anti-inflammatory properties and can balance the pH of our skin. Other natural foods that you can apply to hydrate your skin are milk, honey and curd.
Use Natural Ingredients Rich In Vitamin C
Vitamin C acts as an antioxidant that helps keeping wrinkles and ageing at bay. Moreover, it helps the production of collagen, which generally diminishes due to various reasons like stress and age – extreme change in weather is one of the reasons too. You may use natural ingredients like orange peel, lemon juice, strawberries or blueberries to give your skin its fill for vitamin C. Make a natural face pack by taking 1 tsp ground orange peel and mix it with 1 tsp aloe vera gel and half tsp lemon juice. Apply it on your face and wash off once it dries off.
Eat A Nutritious Diet
Last but not the least; eat a well-balanced nutritious diet, filled with all the seasonal vegetables and fruits. It is because what you eat reflects on your face, and skin is the first thing that tells a lot about your eating habits. Add more fibre and protein to your diet so that you do not eat foods that are bad for your body as well as for skin.
There you have it; five important skin care and wellness tips for spring! Spring is the best time to plan outdoor trips. While you enjoy your time on beach or pool, make sure your skin doesn't suffer.