Trump, Kim hold 1st formal bilateral meeting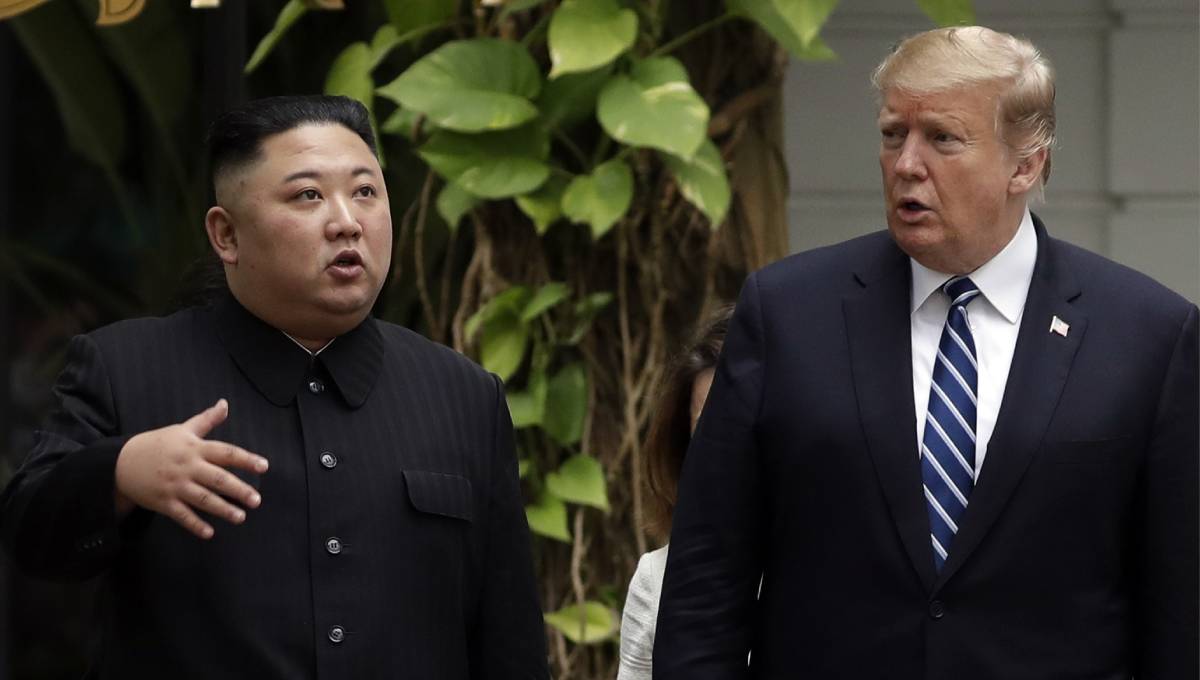 Hanoi, Feb 28 : U.S. President Donald Trump and North Korea's Kim Jong Un appeared more relaxed as they convened near the pool of the luxury Vietnamese hotel where they're holding their second summit.
Trump and Kim emerged after their first formal bilateral meeting Thursday morning on the Metropole hotel's pool patio, where they were joined by U.S. Secretary of State Mike Pompeo and North Korean official Kim Yong Chol.
The group then went into a glass-enclosed area and sat down around a table for more talks.
Trump told reporters earlier that he's in no rush for progress, saying: "What's important is that we do the right deal."
Trump and Kim will later be holding a working lunch and appearing at a joint-agreement signing ceremony later in the day.
Trump will hold a news conference before boarding his flight home.
U.S. President Donald Trump and North Korean leader Kim Jong Un are beginning the second day of their high-stakes nuclear summit with a one-on-one discussion.
Trump and Kim met Thursday, the morning after they opened the summit in Vietnam.
Trump told reporters that "a lot of great ideas" are "being thrown about." He says, "When you have a good relationship, a lot of good things happen."
The president also said he's in "no rush" to make "the right deal," a sharp break from his heated rhetoric a year ago about the threat posed by Pyongyang.
Kim added that the "whole world" was watching the talks and suggested that, for some, the image of the two "sitting side by side" must resemble "a fantasy movie."