Recommend qualified candidates, President asks PSC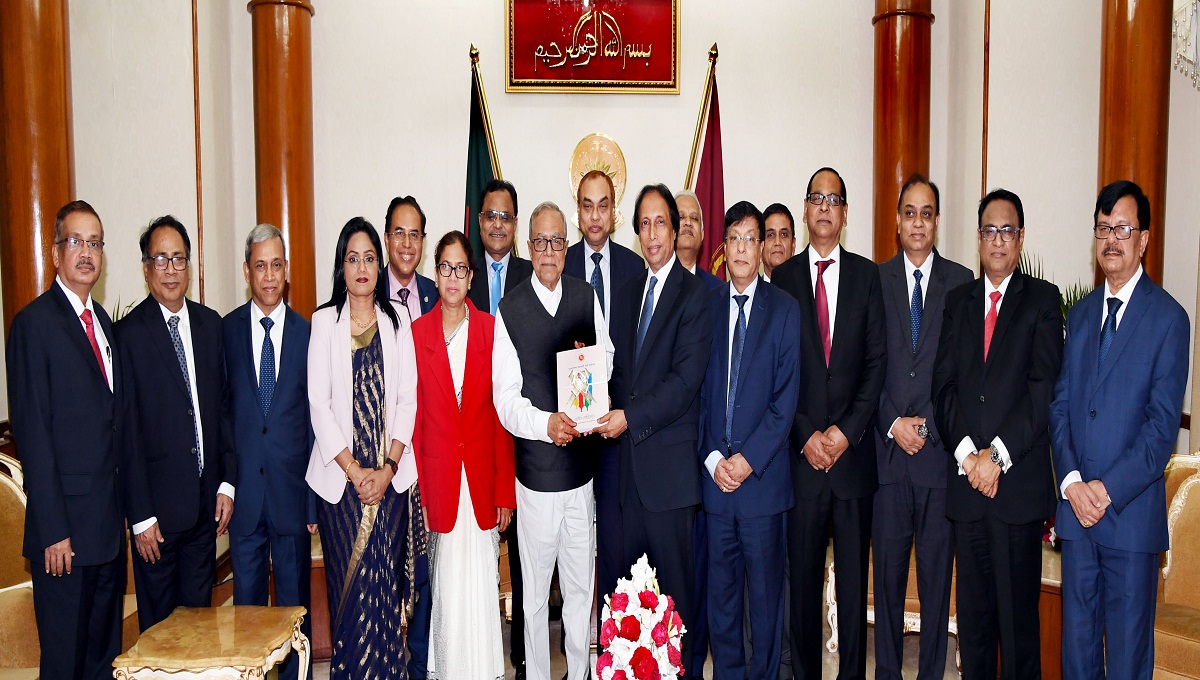 Dhaka, Feb 27 : President Abdul Hamid on Wednesday asked the Bangladesh Public Service Commission (PSC) to recommend qualified candidates for jobs.
The President said this when PSC submitted its annual report-2018 to him at Bangabhaban in the afternoon.
A 15-member PSC delegation, led by its Chairman Dr Muhammed Sadique, apprised the President of the overall activities of the commission as well as various aspects of the report.
President's Press Secretary Joynal Abedin briefed reporters after the meeting.
"Work sincerely and honestly so that the worthy and meritorious people can get jobs of the republic after PSC's recommendations," Abdul Hamid said.
The President also advised the PSC to ensure the optimum use of information and communication technology (ICT) in its all activities. "The country is making progress in all the sectors. There's no alternative to the recruitment of meritorious candidates to keep the ongoing trend of development and progress on. So, the PSC will have to work with efficiency to recommend the competent candidates."
He also expressed satisfaction over the overall activities of the commission.
"A total of 60,551 successful candidates, including 26,584 cadres and 33,967 non-cadres, were recommended for jobs in the competitive PSC examinations in different categories from 2009 to 2018," PSC Chairman Sadique informed the President.
He mentioned that people's trust in PSC is increasing as the commission is trying to ensure more accuracy and accountability in examinations from the preliminary level to the final one.
The PSC chairman also informed the President that scrutiny of answer sheets is ensured with the inclusion of a third examiner for each paper if any controversy arises with a gap of 20 marks between the two examiners in each paper.
Dr Sadique added that the PSC introduced 50 marks on the history of freedom struggle and Liberation War in the 200-mark written test.
Secretaries concerned to the President and PSC were present.