PM for research to save arable land while installing power plants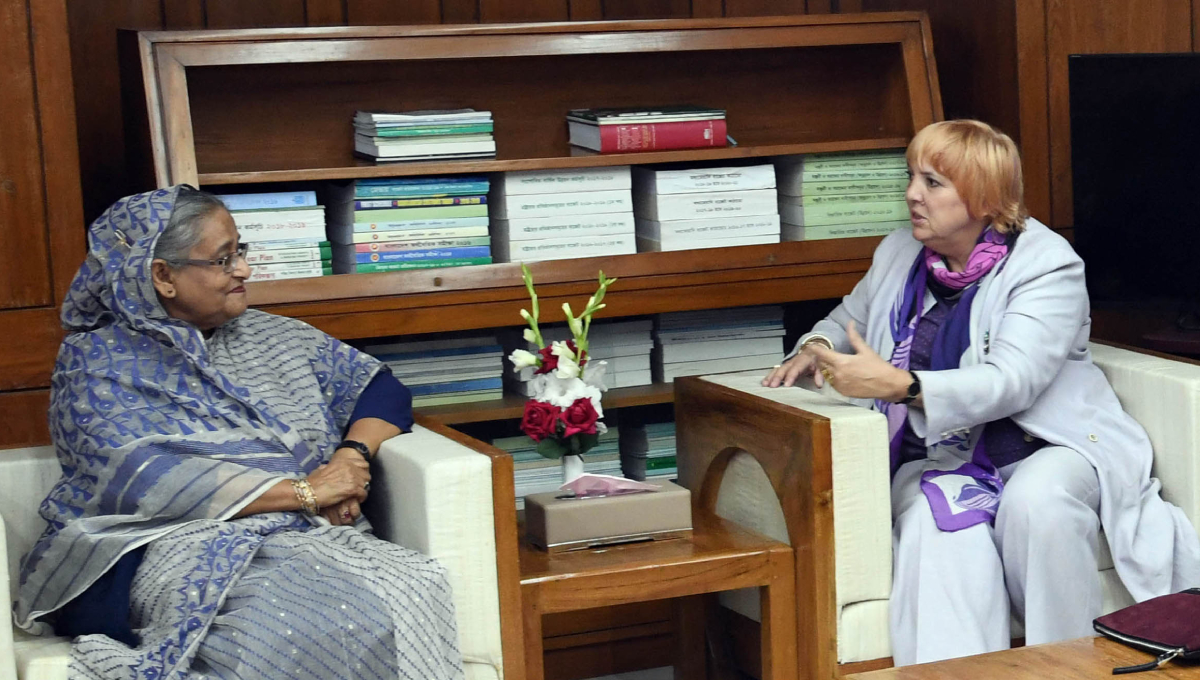 Dhaka, Feb 26 : Prime Minister Sheikh Hasina on Tuesday underscored the need for conducting research on how to save arable land while constructing mega power plants in the country by foreign companies.
She came up with the remark when visiting Vice-president of the German Parliament Claudia Roth, MP, met her at her Jatiya Sangsad Bhaban office.
Prime Minister's Press Secretary Ihsanul Karim briefed reporters after the meeting.
Sheikh Hasina said more research works need to be carried out on the energy sector, particularly in setting up new big power plants in Bangladesh, to lessen the use of cultivable land in this regard.
Referring to the government's success in power generation, she said the production capacity has now reached over 20,000 MW while solar power plants have been installed in remote areas where the national grid is out of reach.
The Prime Minister said the government has been developing the country keeping various disasters in mind.
As part of the move, she said, the government is dredging the rivers of the country.
Pointing out the issue of climate change, Sheikh Hasina said Bangladesh is its worst victim although it is not at all responsible for the climate change impacts.
She mentioned that Bangladesh was the first country in the world to constitute a climate resilient trust fund with its own resources to combat the adverse impacts of the climate change.
The Prime Minister said the government has also put emphasis research on the food and agriculture sector whereby various vegetables are now available in the country round the year.
Besides, steps have been taken to create jobs and employments for youths while the government is building houses for the poor people so that no one remains homeless.
At the meeting, Vice-resident of the German Parliament Claudia Roth thanked the Prime Minister for attending the recent Munich Security Conference held in Germany.
She also highly appreciated the government of Sheikh Hasina for its historical initiative over the climate change issue, saying Bangladesh achieved huge development facing many challenges.
Later, Unicef Executive Director Henrietta H Fore met the Prime Minister at her Jatiya Sangsad Bhaban office.
During the meeting, the Prime Minister said the Unicef has been cooperating in the development of various sectors in Bangladesh since its independence, hoping that such cooperation will continue in the future, particularly in the health sector.
In reply, the Unicef executive director assured continued cooperation with Bangladesh through providing vocational training as well as continuing assistance in the health sector.