Speaker visits Chawkbazar burn victims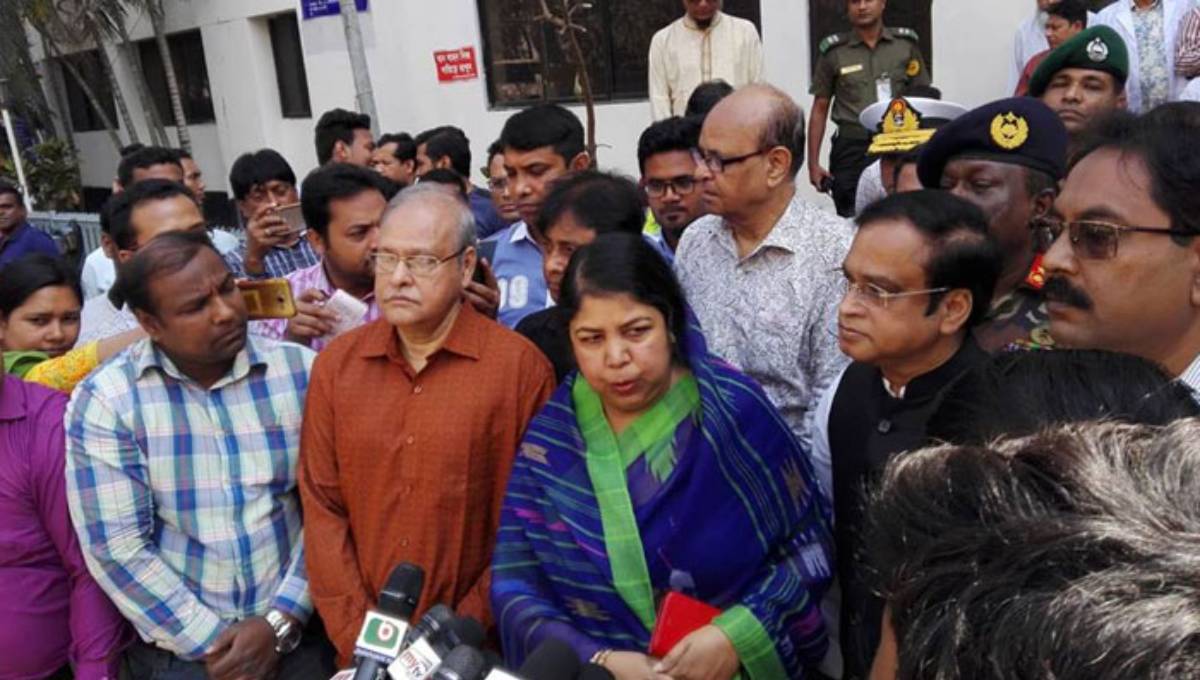 Dhaka, Feb 24 : Bangladesh Jatiya Sangsad speaker Dr Shirin Sharmin Chaudhury visited Chawkbazar fire victims at the burn unit of Dhaka Medical College Hospital (DMCH) on Sunday.
During her visit, she talked to the doctors, injured patients and their family members and also asked the concerned physicians to ensure necessary treatment of the victims, said a press release.
Shirin Sharmin said that a condolence motion will be adopted at the national parliament to express grief to the victims.
She also said that the condition of many injured patients was stated critical and the doctors were trying their best to provide treatment.
Besides, Prime Minister Sheikh Hasina has been continuously monitoring the overall development of the victims' treatment, she added.
MP Hazi Selim, BMA president Mostafa Jalal Mohiuddin and professor Dr Samonto Lal of DMCH, among others, accompanied the speaker.
At least 67 people were killed and 41 others injured on Wednesday night after a devastating fire broke out at a chemical warehouse and raged through several nearby buildings in Chawkbazar.