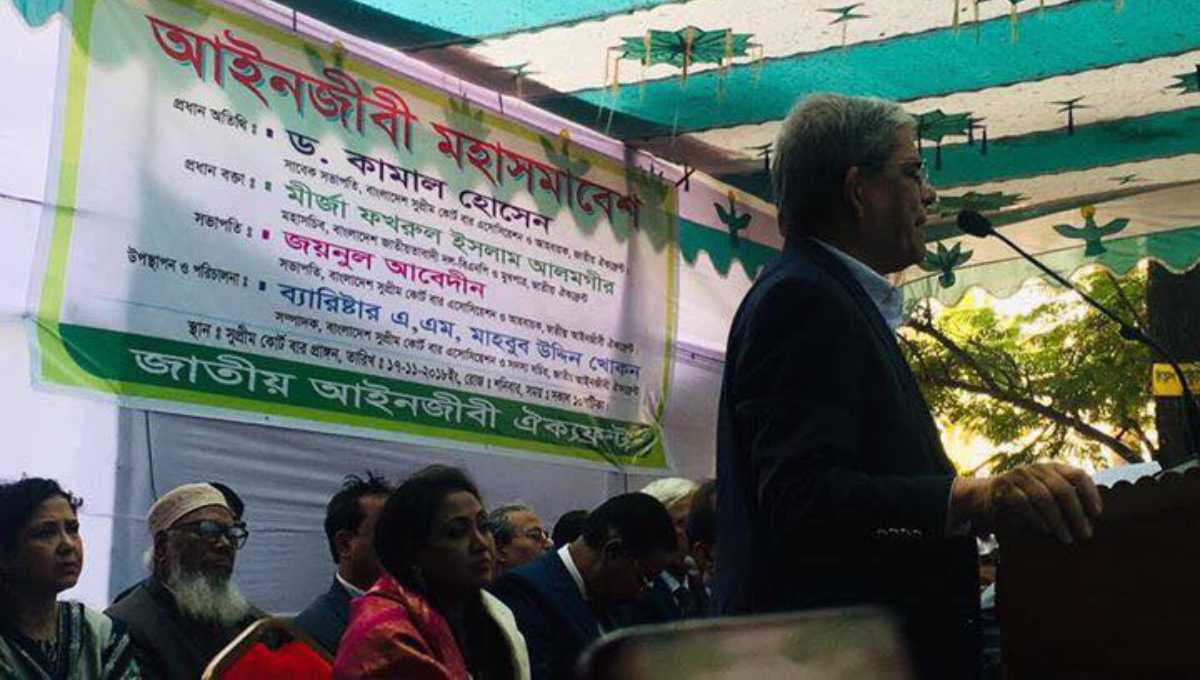 Dhaka, Nov 17 : BNP secretary general Mirza Fakhrul Islam Alamgir on Saturday said they have taken the 11th parliamentary elections as a challenge to defeat the current government together with people through a vote revolution.
"When we can't stand anywhere, express our views, and carry out any election campaign and our leaders and activists being sent to jail in false and fictitious cases, we've taken the election as a challenge. We together with people who're already united will defeat this monstrous regime," he said.
Speaking at a grand rally of lawyers, the BNP leader further said, "We've little time in our hands. If we want to save the nation, Bangladesh's independence, and its people, this is the high time for us to join the battle of vote with people and thus defeat them (govt)."
He urged the Oikyafront leaders and activists to get ready for the election braving all the obstacles, repressive acts and plots. "We must stage a vote revolution together with people."
Jatiya Ainjibi Oikyafront arranged the programme on the Supreme Court premises with Supreme Court Bar Association (SCBA) President Advocate Zainul Abedin in the chair.