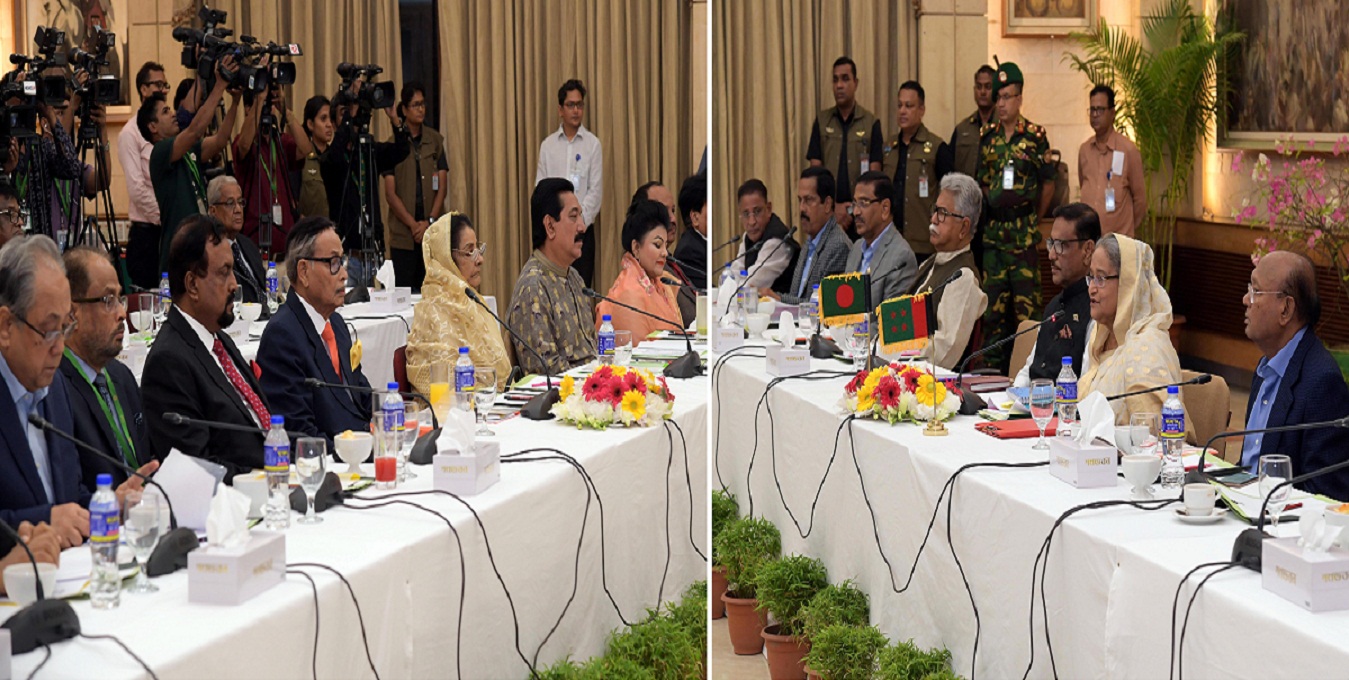 Dhaka, Nov 5 : Prime Minister Sheikh Hasina on Monday said the country's ongoing development trend will continue through a meaningful general election.
"There'll be the continuation of the development trend through a meaningful election," she said while delivering her introductory speech at a dialogue between Awami League-led 14-party alliance and Jatiya Party-led Sammilito Jatiya Jote over the upcoming national election.
Prime Minister and Awami League President Sheikh Hasina led a 23-member 14-party delegation while Jatiya Party Chairman HM Ershad a 33-member team of the Jatiya Jote at the talks that began around 7:15 pm and ended around 9pm at the Prime Minister's official residence Ganobhaban.
Describing vote as the rights of citizens, the Prime Minister said the country's people will certainly exercise their voting rights.
She said it is Awami League which struggled for long to establish people's voting rights.
She mentioned that the responsibility of the politicians is to work for people's welfare and the Awami League government has been working to this end.
Sheikh Hasina said Father of the Nation Bangabandhu Sheikh Mujibur Rahman developed the war-ravaged country soon after the Liberation War and turned Bangladesh into a least developed one only in three and a half years of his tenure.
Following his footprint, she said, the Awami League government has worked for the socio-economic uplift of the people for which Bangladesh has now been established as a developing country.
The Prime Minister thanked the Opposition in Parliament, Jatiya Party, for cooperating with the government in unleashing development.
Jatiya Party Senior Co-chairman and Opposition Leader in Parliament Raushon Ershad, its Co-chairman GM Quader, Secretary General Ruhul Amin Hawlader and Presidium Member and Environment, Forests and Climate Change Minister Barrister Anisul Islam Mahmud were among the Jatiya Jote delegation memebrs.