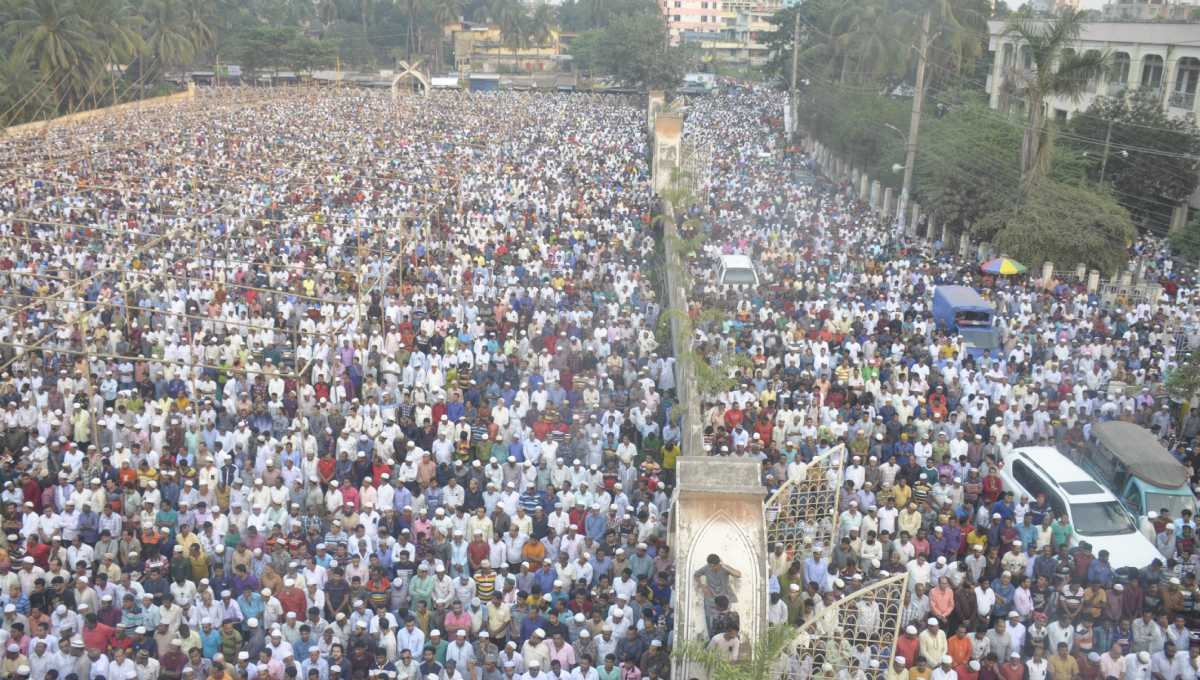 Jashore, Nov 5 : BNP standing committee member and former minister Tariqul Islam, who died on Sunday, was laid to eternal rest here on Monday.
Tariqul was buried at Karbala graveyard in the district town around 4:45pm following his fourth and final namaz-e-janaza at Jashore Eidgah after Asr prayers.
People from all walks of life, leaders of the ruling and opposition parties, Tariqul's family members and relatives attended the namaz-e-janaza.
Tariqul, who had long been suffering from heart and kidney diseases, diabetics and old-age complications, died at Apollo Hospitals Dhaka in the capital on Sunday at the age of 73.
His body was flown to Jashore airport from Dhaka around 2:35pm and then taken to his residence in the town.
Later, it was brought to the Town Hall field where people from all walks of life gathered to have a last glimpse of the late leader. They also paid their last homage to Tariqul and bade him the final farewell.
From the Town Hall, the body was taken to Eidgah for his final janaza.
Before the janaza, BNP standing committee member Dr Abdul Moyeen Khan and party vice chairman Netai Roy Chowdhury, on behalf of party chairperson Khaleda Zia, paid tributes to Tariqul by placing wreaths at his coffin.
Local MPs, leaders of Awami League and other parties also paid respects to him by placing wreaths at his coffin. Later, the janaza was held around 4:30pm.
The BNP leader's first namaz-e-janaza was held at a Shantinagar mosque on Sunday night, while the second one at Nayapaltan in front of BNP's central office around 10am and the third one at the South Plaza of Jatiya Sangsad Bhaban in the capital around 11:15am on Monday.
BNP, led by party senior leaders, paid last respects to him by placing wreaths at his coffin in front of its central office.
The party also observed a mourning day on Monday by hoisting black flags and keeping the party flag at half-mast atop its offices across the country. The party leaders and activists also wore black badges.
Tariqul had long been inactive in party politics due to his illness. He last attended a BNP standing committee members' meeting in February this year before Khaleda was sent to jail in the Zia Orphanage Trust graft case.
He was elected MP for four times from Jashore and performed as information and environment and forest minister during the BNP-led four-party government.
When BNP formed the government in 1991, Tariqul was first made social welfare minister and then posts and telecommunications minister.
Born in Jashore in November 1946, Tariqul was the first elected chairman of Jashore municipality.