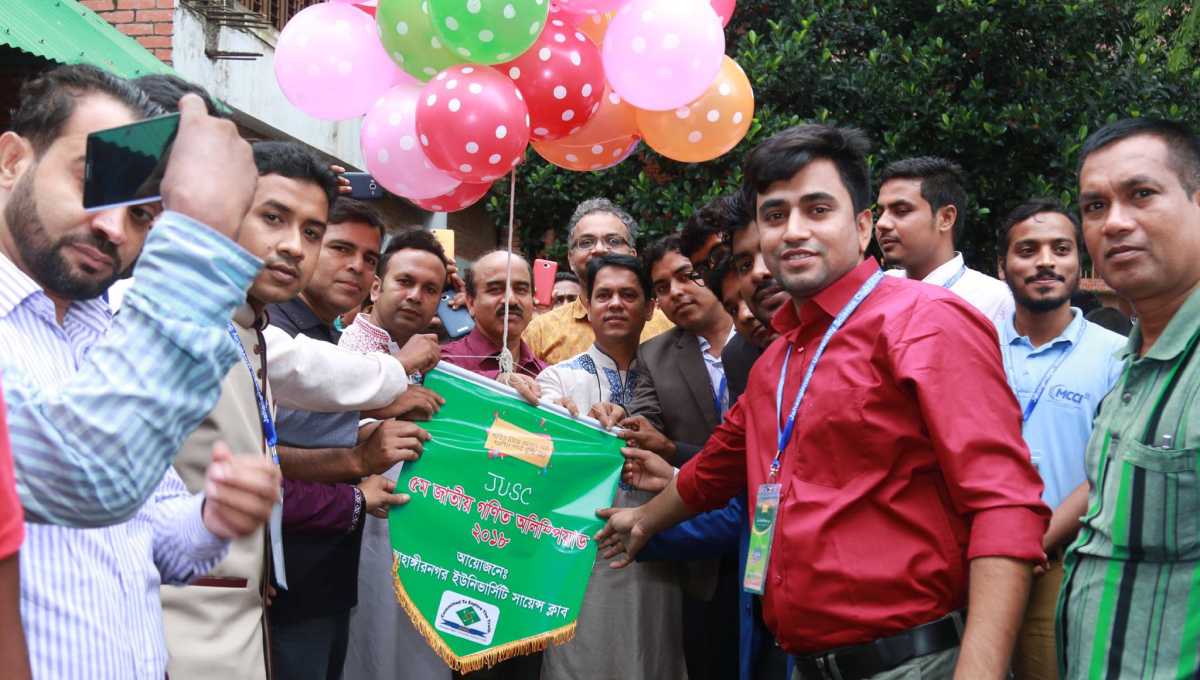 Director of Wazed Miah Science Research Centre and also the adviser of JUSC, Professor Khabir Uddin inaugurated the contest with a slogan, 'Ganit Niye Vabbe Joto, Shanito Hobe Buddhi Toto' at JU School and College premises in the morning.
Addressing the inaugural session, Professor Khabir Uddin said that "Mathematics is the mother of all sciences. One's mental ability and creativity increase with the practice of mathematics."
The prize-giving ceremony of the contest will be held on November 9.
Around 4,000 students of class VI to XII from over 100 schools and colleges across the country took part in the contest.
Presided over by JUSC President Khandakar Oaliullah, former JU Proctor Professor Tapon Kumar Shaha, Professor Kabirul Bashar, Professor Shahedur Rahman and Associate Professor Sharif Hossain were among others.